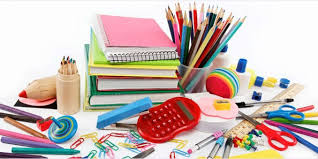 Stationery is a mass noun referring to commercially manufactured writing materials including papers, envelopes, writing implements, continuous form papers and other office supplies. (Source : Wikipedia)

Stationery includes materials to be written by hand (pen, pencil, marker & paper) or by equipment.
Stationery can be categorize into many types of it such as general stationery, office stationery, paper product etc.
---
---