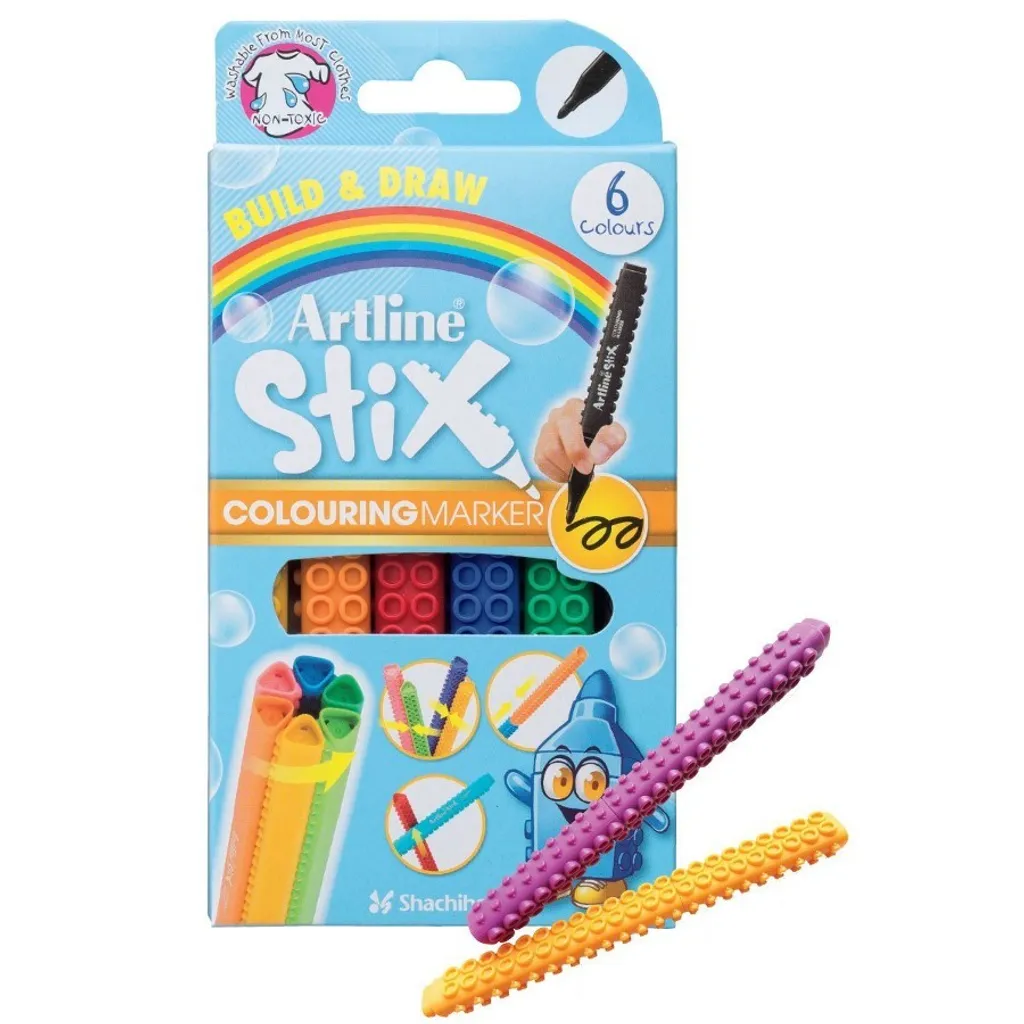 ARTLINE STIX COLOURING MARKER 6W 4974052862045
Product Code : 4974052862045
Product Name : Artline Stix Colouring Marker 6W
Brand : Artline
Description :
- Create a fun pattern by connecting markers like blocks.
- This brush type nib will let you have both wide and fine lines to be drawn as you wish.
- Polyester fiber tip.
- Connect to all Stix series.
- 6 Colours : Yellow, Orange, Red, Blue, Green and Black.