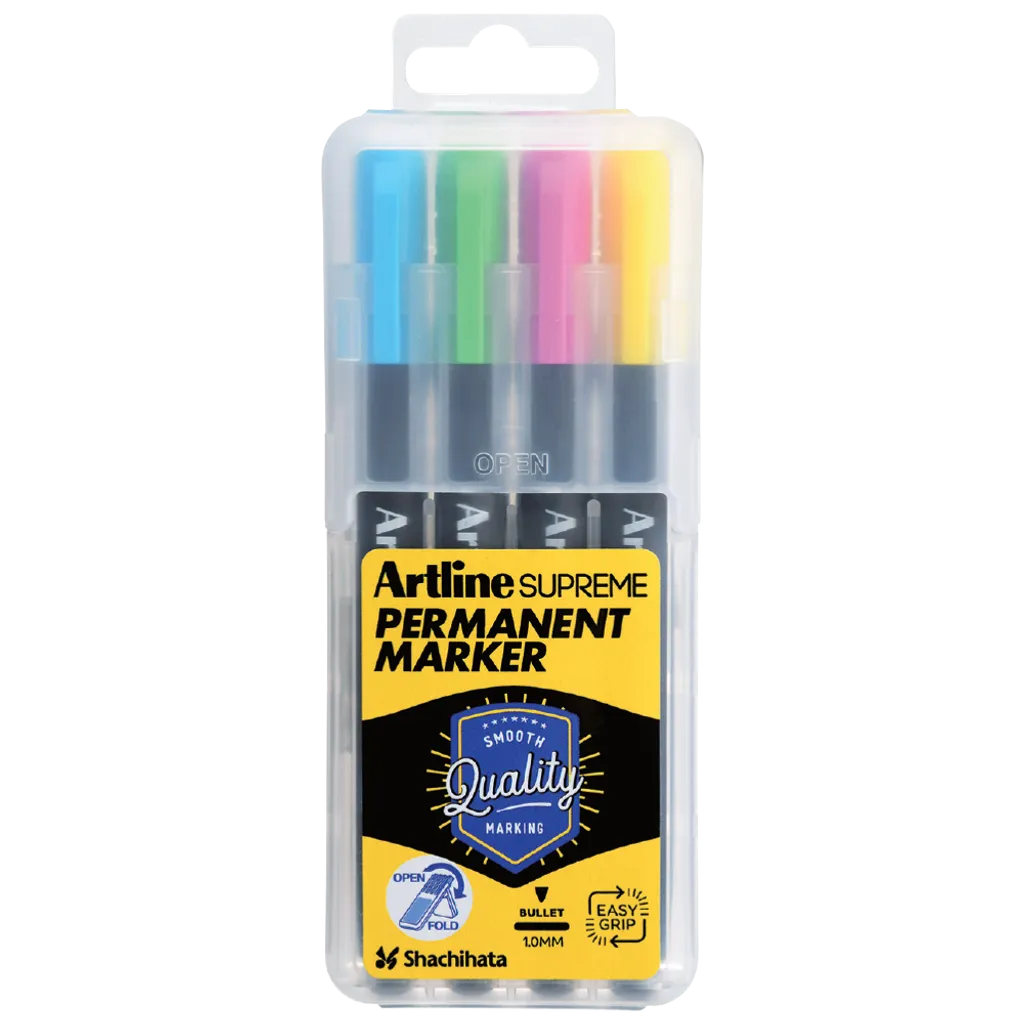 ARTLINE SUPREME PERMANENT MARKER LBYGPY 4549441002472
Product Code : 4549441002472
Product Name : Artline Supreme Permanent Marker (LB,YG,P,Y)

Description :
- Artline Supreme Markers offer a fun and contemporary design with leading functionality at affordable price.
- Covering all type of writing, ideally for the young and young at heart.
- Artline Supreme Permanent Marker with Bullet type consist of Light Blue, Yellow Green, Pink & Yellow Colour.