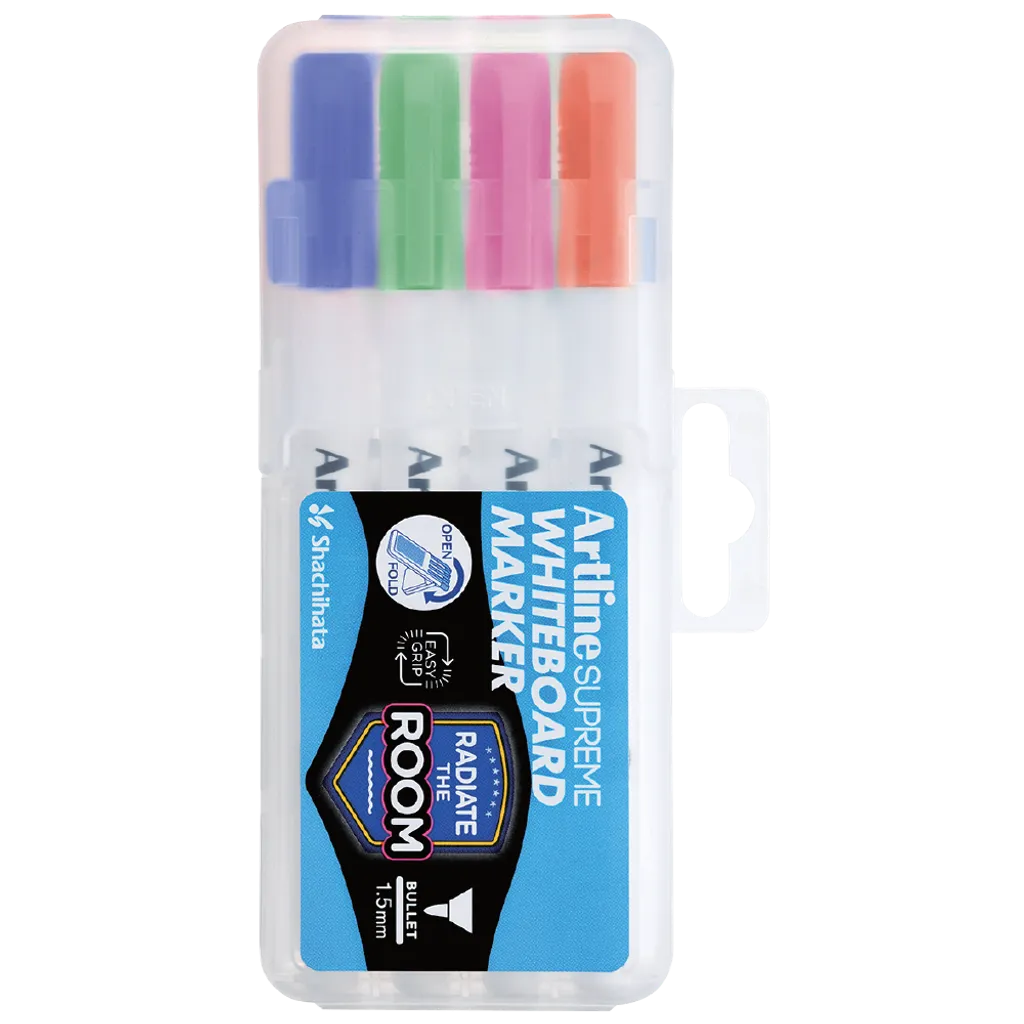 ARTLINE SUPREME WHITE BOARD MARKER POBG 4549441002489
Product Code : 4549441002489
Product Name : Artline Supreme White Board Marker (PK,OR,BL,GR)
Brand : Artline
Description :
- Artline White Board Marker consist of Pink, Orange, Blue & Green colour. 1.5mm (Writing width), Polyester fiber tip, Bullet style.
- Artline whiteboard markers offer a fun and contemporary design with leading functionality. ideal for all students and teens needs.
- Ergonomic shape designed to fit neatly into your hand, gloss, smooth grip for easy comfort writing.