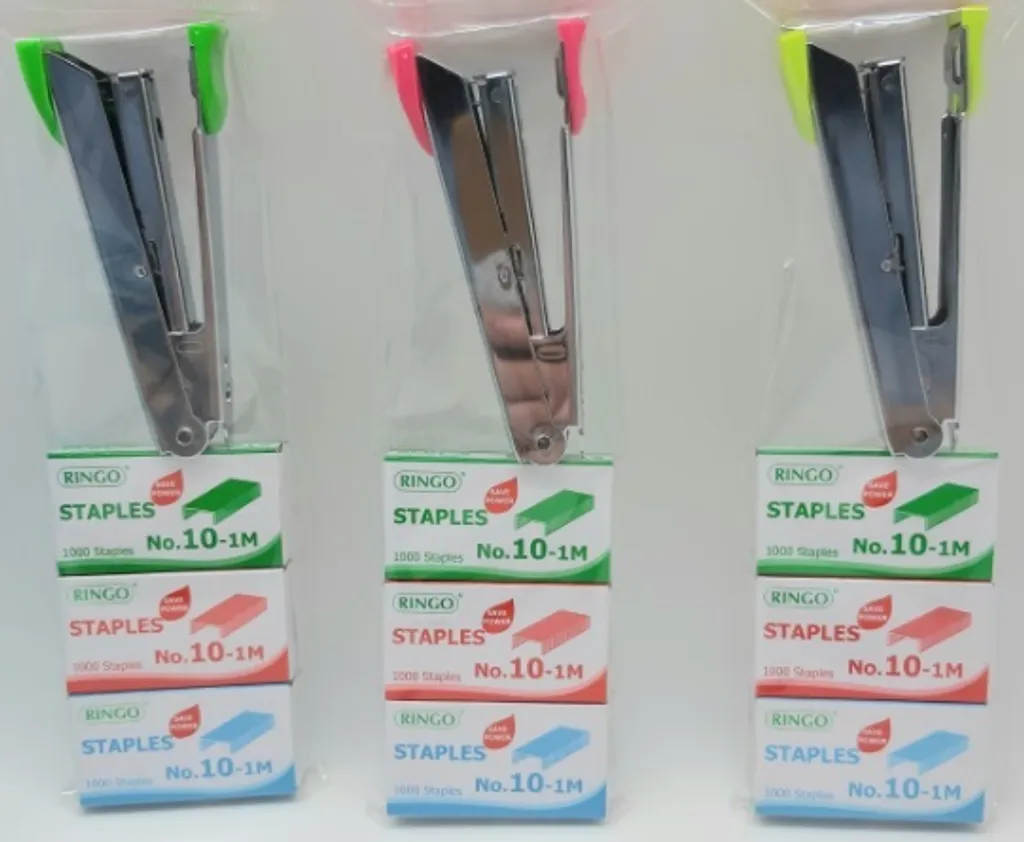 CHERRY STAPLER + 3 BOX RINGO STAPLES ZCSRS10X3
Product Code : ZCSRS10X3
Product Name : Cherry Stapler + 3 Box Ringo Staples

Brand : Cherry
Description :
- For school and office use.
- Integrates new support cover that fits your finger and allow comfortable used.
- Stapling open and slide loading conventional clinch-included staple remover at the end of stapler.
- Stapling capacity : 15 sheets paper
- Color : pink, light green and green.