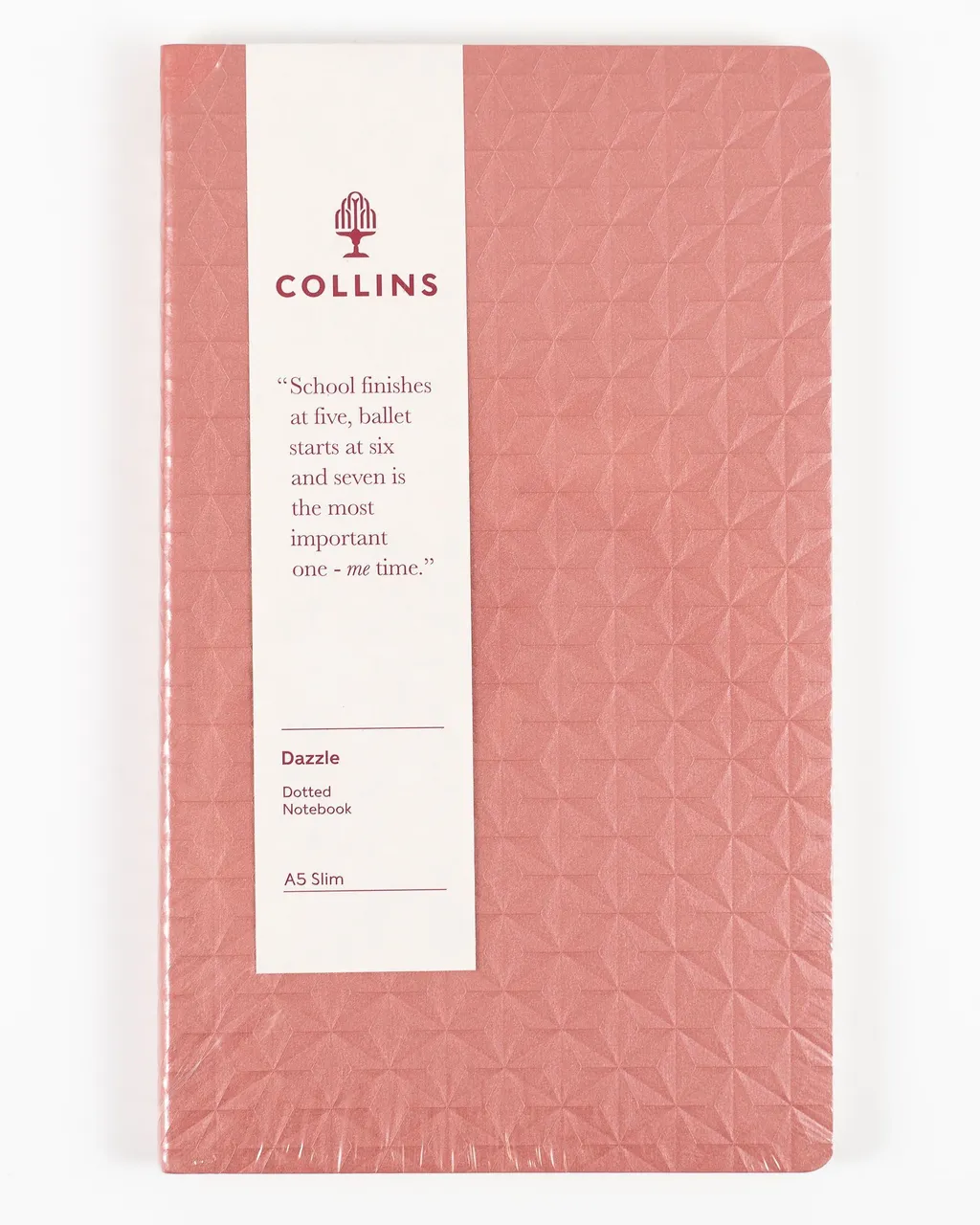 COLLINS DAZZLE NOTEBOOK A5 DOTTED PINK 812887
Product Code : 812887
Product Name : Collins Dazzle Notebook A5 Dotted Pink
Brand : Collins
Description :
- The DAZZLE is sure to add a shine to your notebook ranges.
- The embossed cut flush cover comes in Pink or copper, each packed with 192 ruled or dotted pages and smooth ivory paper.
- A5 Slim Size 192 pages Ruled or dotted layout 70 gsm ivory paper.
- Lay flat opening