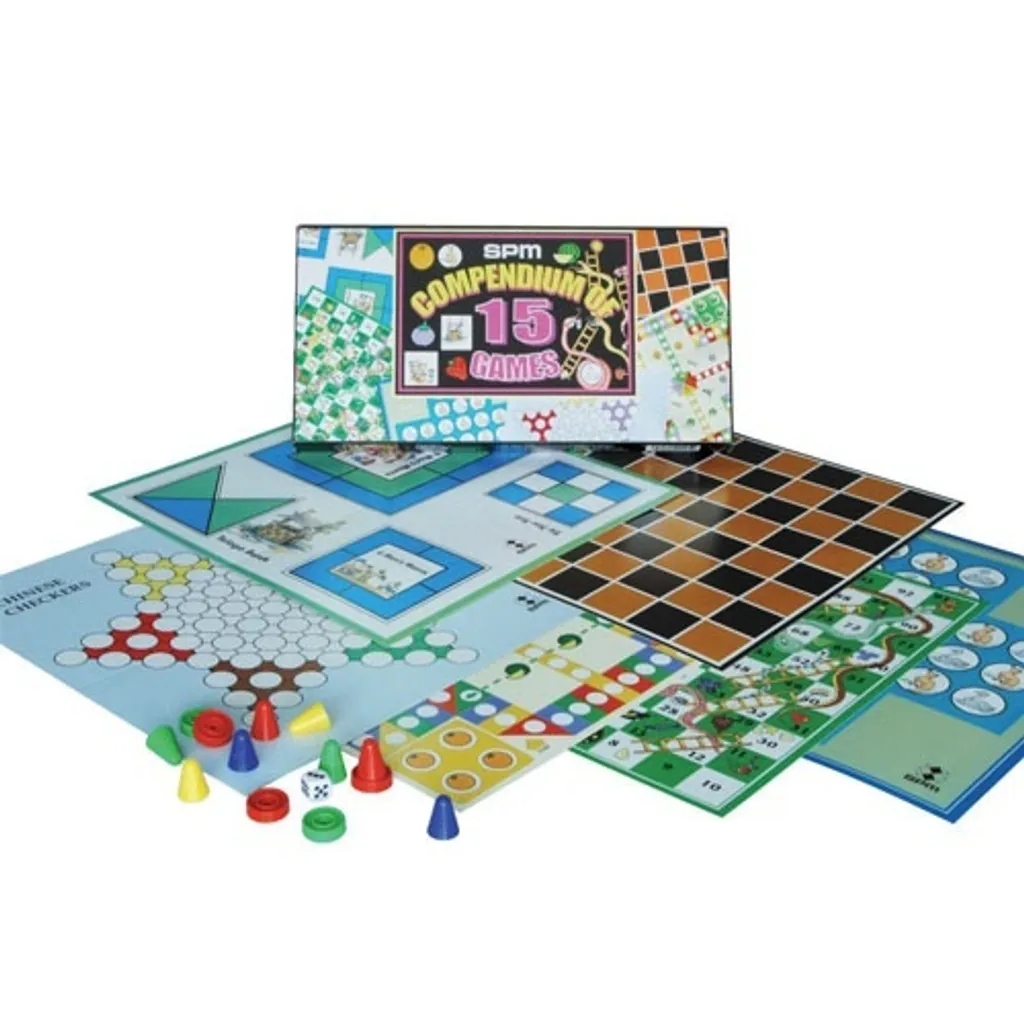 SPM COMPENDIUM OF 15 GAMES SPM95
Product Code : SPM95
Product Name : SPM Compendium Of 15 Games
Brand : SPM
Description :
- This smaller sized sibling to SPM® Compendium 30 Games™ is no less a great game. Most favourite and best selling traditional games like Ludo, Snakes & Ladders, Solitaire, Dam/Draughts, Chinese Checkers and many more fun games are combined in this set too.
- These games provide hours of fun for the whole family especially for young ones who prefers simple and fast ending games.
- This revised edition was creatively designed to increase excitement and game replayability. This game set is also great as a gift for birthdays and children parties.
- 6 x playing boards for multiple games 1 x set of multi coloured play pieces 2 x dices 1 x instruction booklet (BM & English).