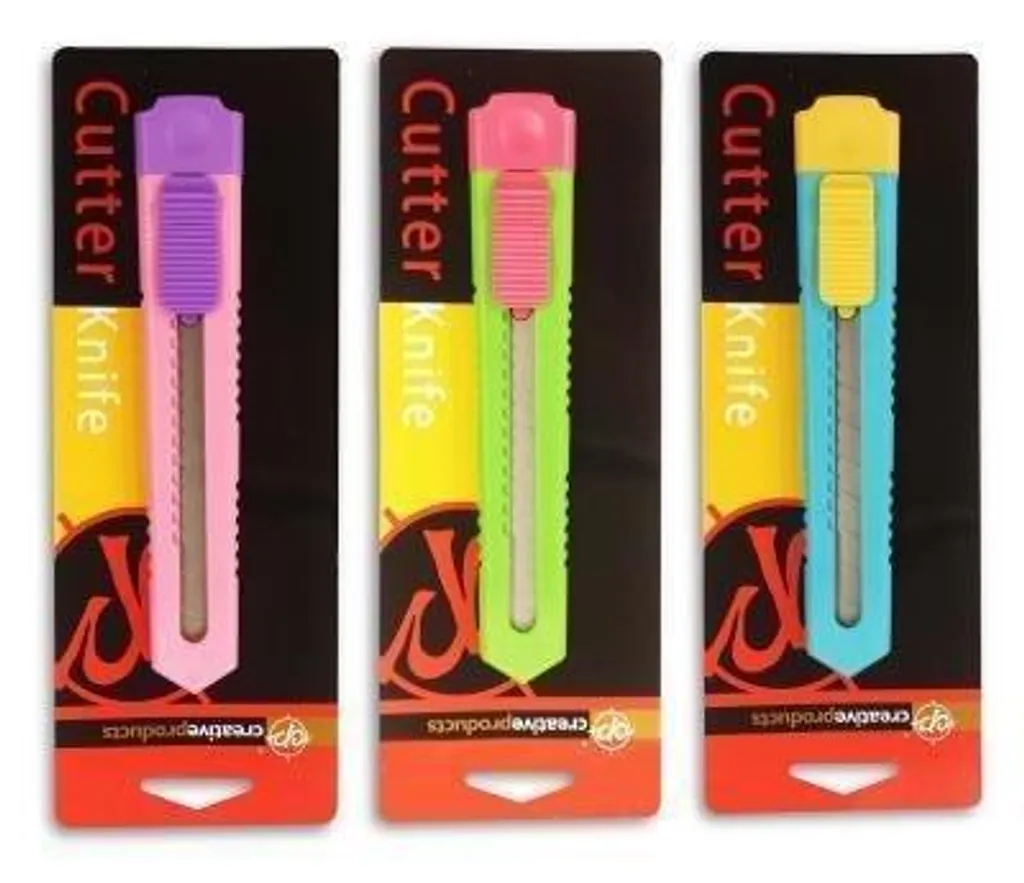 CP ART CUTTER 18MM 6068 TCCTPC01B
Product Code : TCCTPC01B
Product Name : CP Art Cutter 18mm 6068

Brand : CP

Description :
- Extra Sharp: blade is extremely sharp.
- Snap blade: use the cap at the end of the knife to snap the dull blade.
- Replaceable blade: simple to swap blade out.
- Rust resistance blade.
- Colour : Pink, blue and green.

- Easy and convenient and also suitable for school and office use.