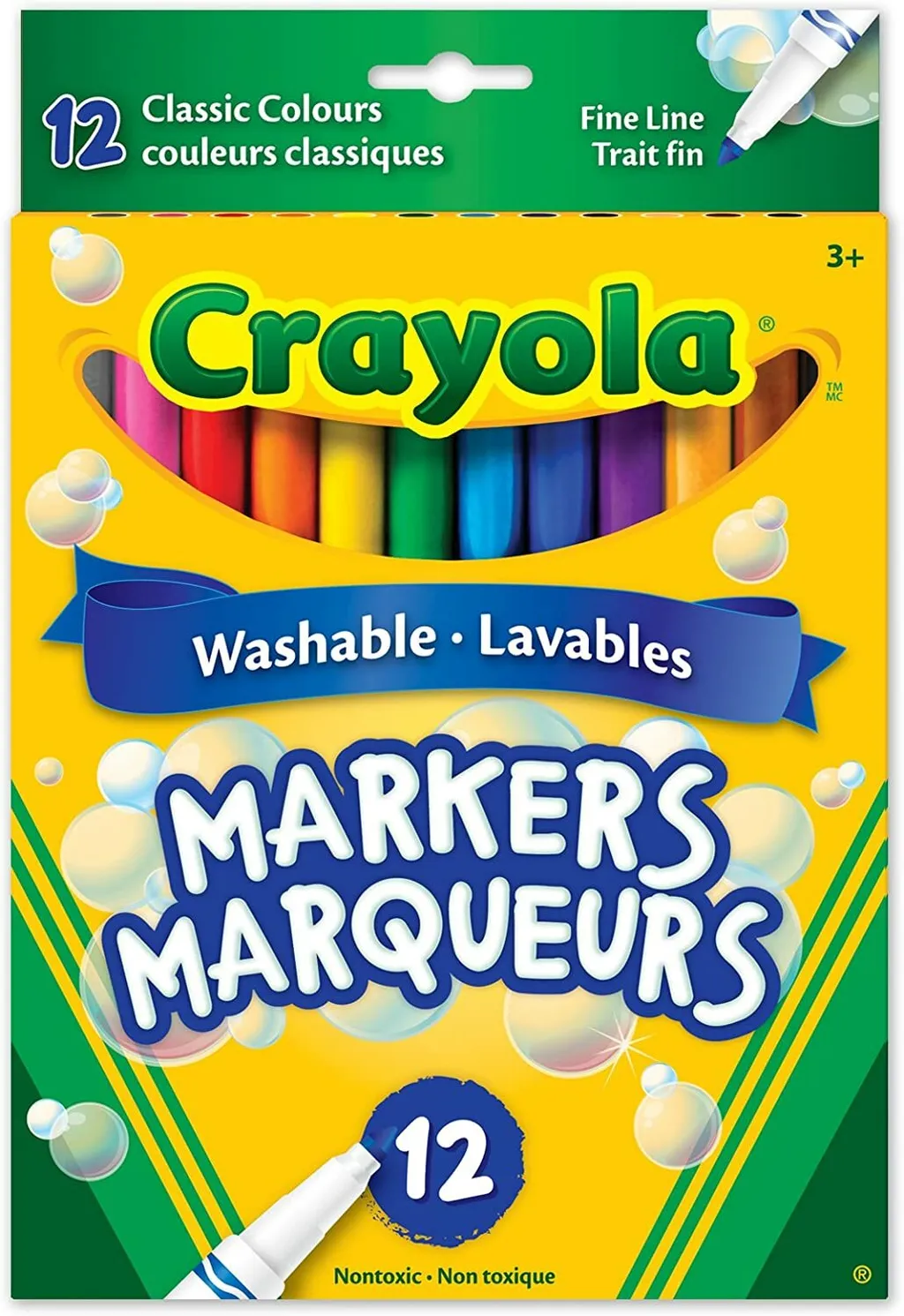 CRAYOLA 12 CLR FINE LINE WASHBLE MARKERS 588826
Product Code : 588826
Product Name : Crayola 12CLR Fine Line Washable Markers

Brand : CRAYOLA
Description :
- Crayola Color Max: True, Vibrant Colors Fine Line Markers provide artists with 12 classic Crayola colors that feature Color Max.
- Crayola brightest, truest colors yet.
- Amp up school projects and artistic endeavors with high-quality ink that is true to color.
- The variety of bright, classic colors in this pack invites imaginative expression.
- Conical Tip Makes Thin and Thick Lines With its conical tip, the Crayola Fine Line Marker is a versatile drawing tool.
- Perfect for coloring in large areas, these markers are also great for drawing thin lines or dots.
- Kids can even create a ribbon effect with lines that taper from thick to thin.
- Broad line markers lay down plenty of color and won't smudge or bleed through paper.
- Package Contents Crayola Fine Line Markers, Classic Colors, 12Count.