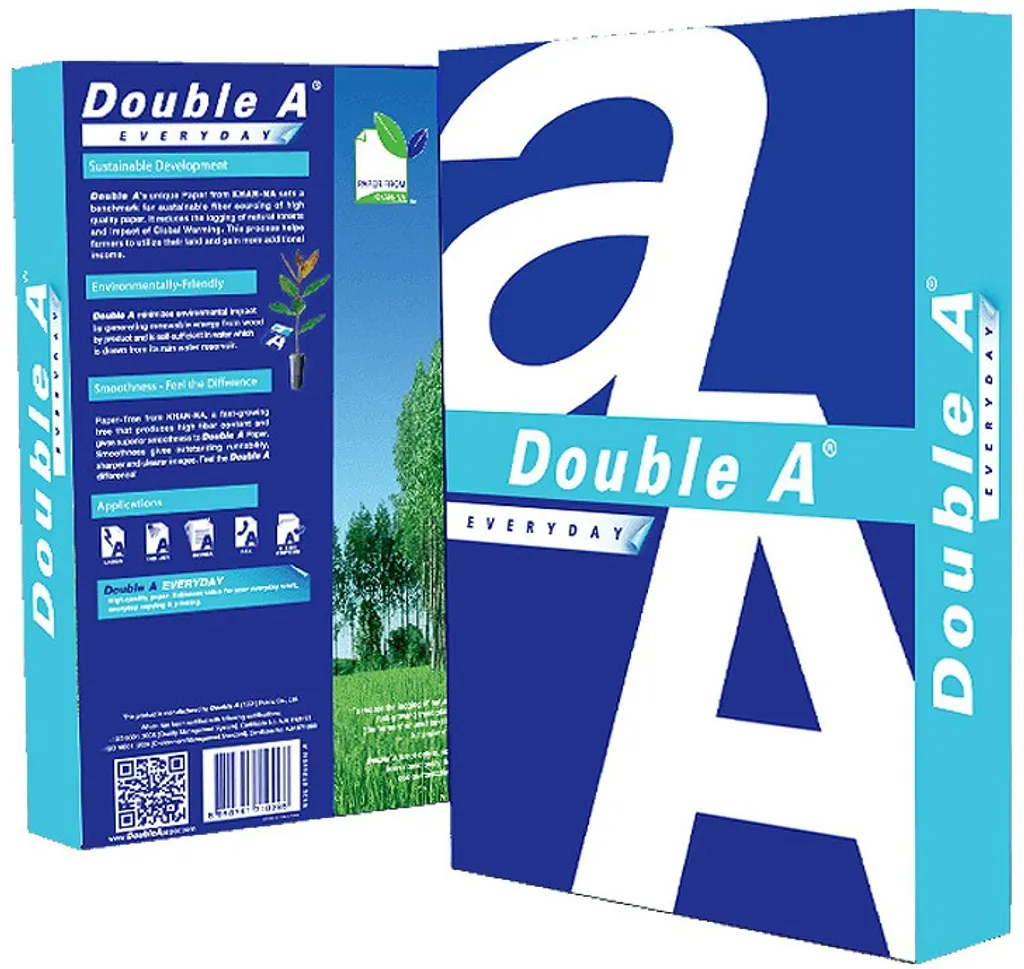 DOUBLE A 80GSM A4 500S PP080A4AA500
Product Code : PP080A4AA500
Product Name : Double A Paper 70 gsm A4 500 Sheet
Brand : Double A
Description :
- A4 paper 80 gsm.
- Pack Size : 500 Sheets, 1 Ream
- Paper Source : Farmed Trees
- Applications : Laser, Inkjet, Copier, Fax, 2 Side copying.
- Smoothness is a measure of the flatness of a paper surface and affects how it moves through a printer or copy machine.
- A smoother surface also has a high-quality feel, is pleasing to the eye, and is particularly well suited to high-speed machines.