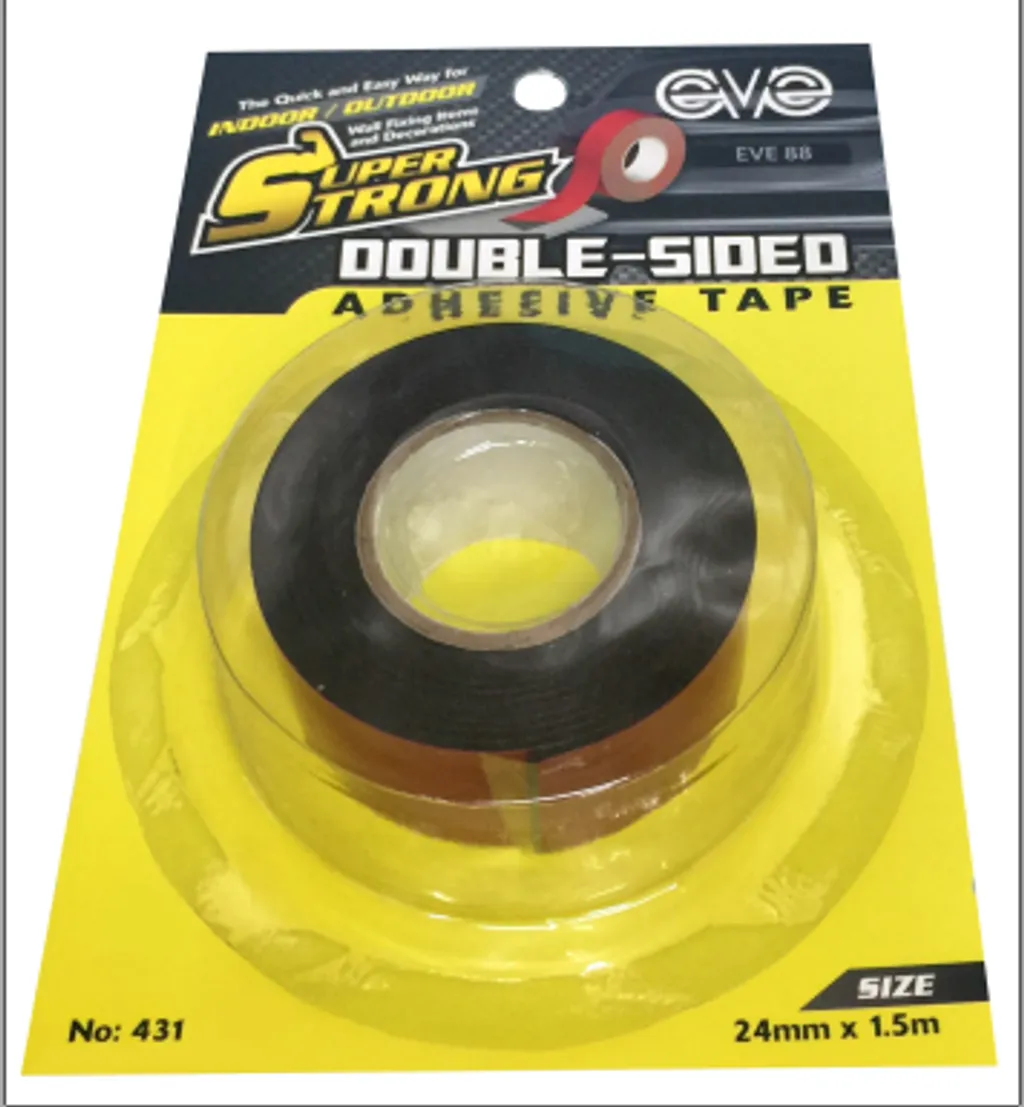 EVE DOUBLE SIDED TAPE 431 24MM X 1.5M 21093
Product Code : 21093
Product Name : Eve Double Sided Tape 431 24 mm x 1.5 m
Brand : Eve
Description :
- Product Size (With Card): 148 x 100 x 24 mm
- Eve Double-Sided Adhesive Tape (Suggested Applications)
* Holding and mounting of poster, signs and etc.
* Holds kitchen utensil and spice rack, bathroom accessories
* Fixes mirror tiles and wall mirrors
* Secures car dashboard and boat accessories

- Fixing instructions :
1. All surfaces should be clean, dry and free from dust, grease and release agents.
2. The adhesive face should not be handled prior to application.
3. The adhesive on double-sided tape is pressure sensitive. Firm hand pressure should be applied over bonding area for 30 seconds.
4. Maintain an adequate relationship between the weight of the object and the area of foam.
5. Maximum recommended weight loading is 10lb / square inch at 24+ hr.