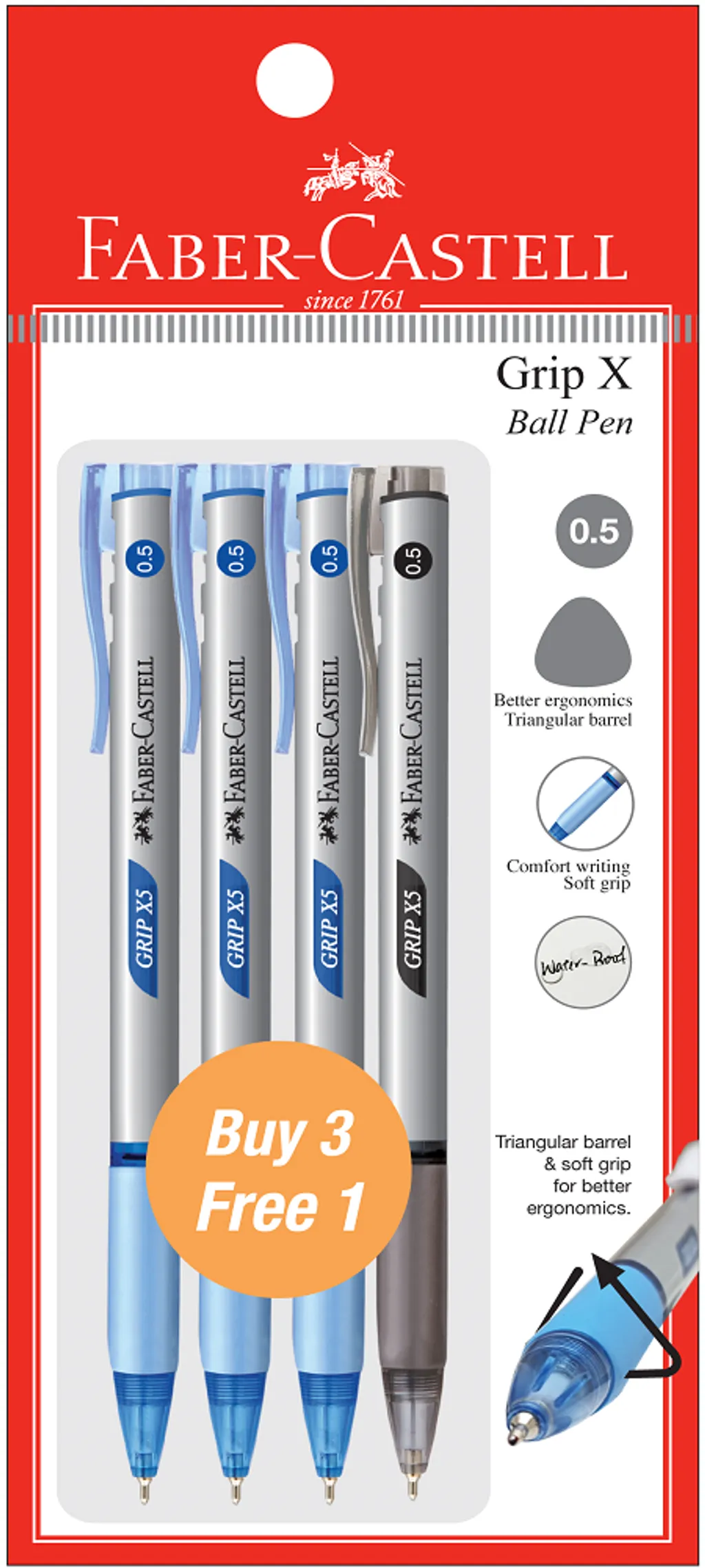 FABER-CASTELL GRIP X BUY 3 FREE 1 0.5MM 3BLUE/1BLK 540894
Product Code : 540894
Product Name : Faber-Castell Grip X Buy 3 Free 1 0.5 mm 3 Blue / 1 Blk
Brand : Faber-Castell
Description :
- With its triangular shape and rubberized soft grip zone, the Grip X pen is the most ergonomic ballpoint pen.
- Additionally, the pen has a super smooth, low viscosity ink which provides perfect writing performance.
- Consist of Grip X 0.5mm 3 blue pens and 1 black pen.