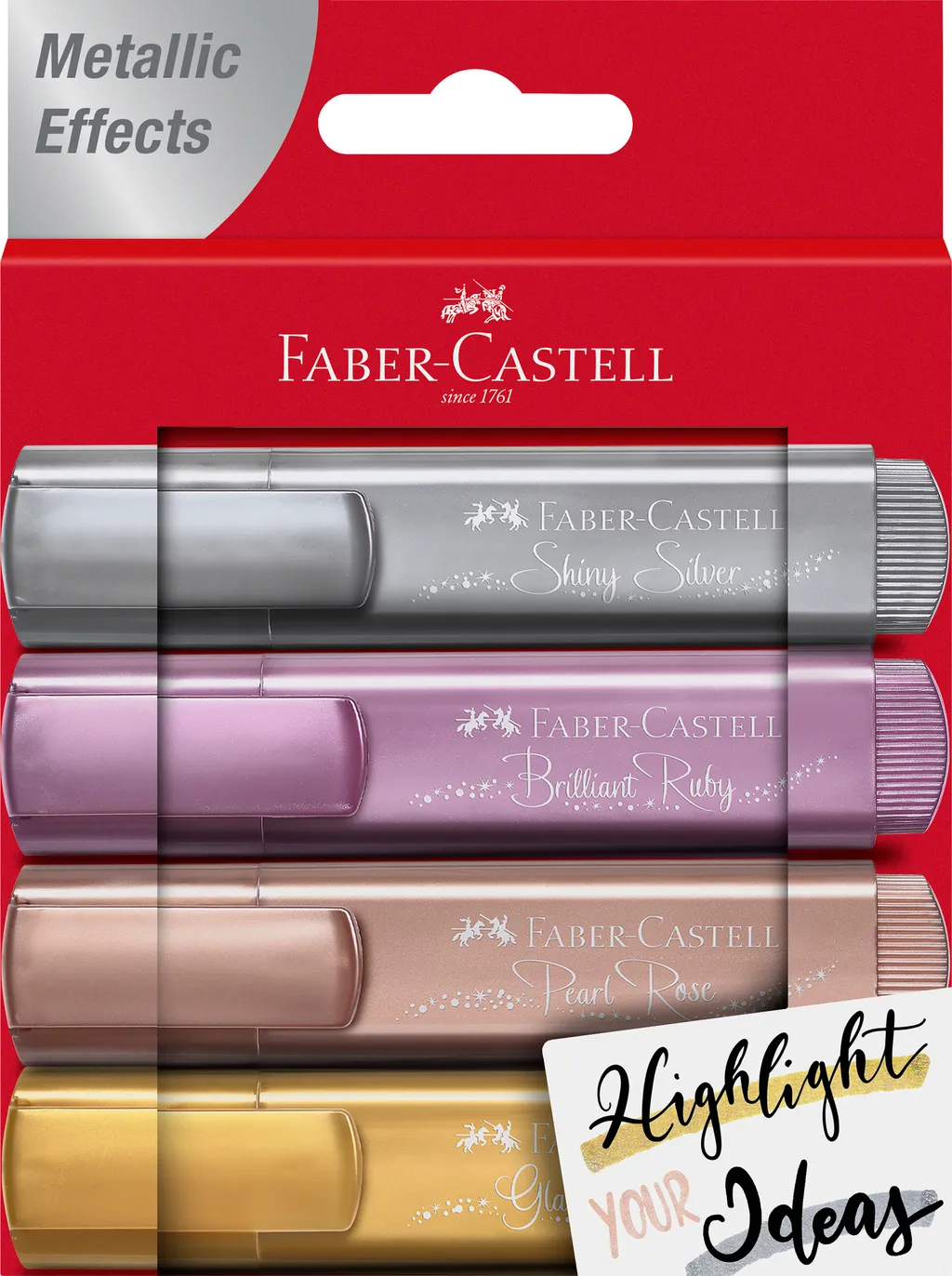 FABER-CASTELL HIGHLIGHTER TL 46 METALLIC WALLET 4 154640
Product Code : 154640
Product Name : Faber-Castell Highlighter TL 46 Metallic Wallet 4
Brand : Faber-Castell
Description :
- The Textliner 46 metallic with its shimmering ink.
- Makes your texts to something special with sparkling effects.
- Thanks to its long-lasting special tip you can highlight your texts in three different line widths individually and precisely.
- Brilliant, unique and glamour colour.
- Consist of 4 colours in a pack : Rose, Gold, Silver and Ruby.