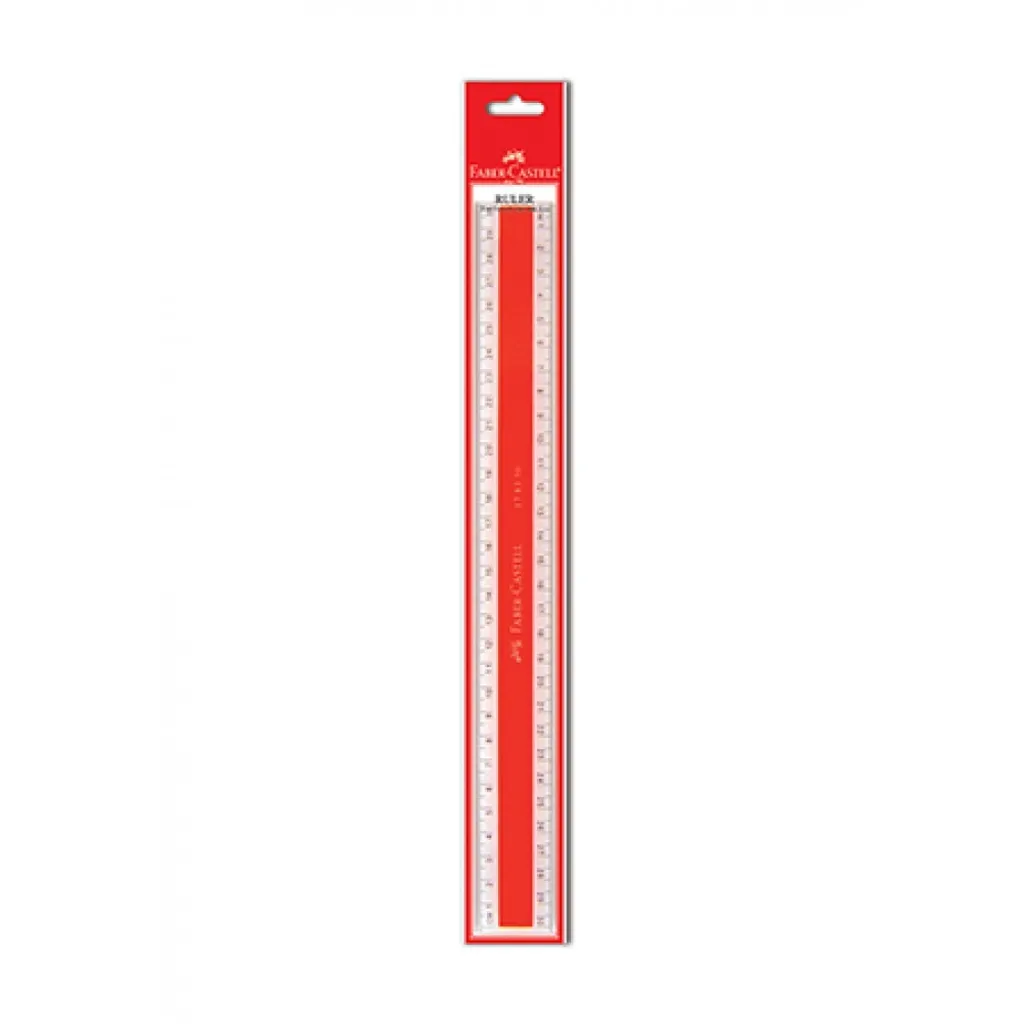 FABER-CASTELL PLASTIC RULER 30 CM 178330
Product Code : 178330
Product Name : Faber-Castell Plastic Ruler 30 cm
Brand : Faber-Castell
Description :
- Rulers and letter stencils are important tools for producing and labeling drawings, in particular technical drawings.
- Since the letters and characters in sketches must be extremely precise and clean, letter stencils help transfer these letters and characters onto a surface while ensuring a correct and proper layout.
- Transparent body for clear visibility ruler of 30 cm.