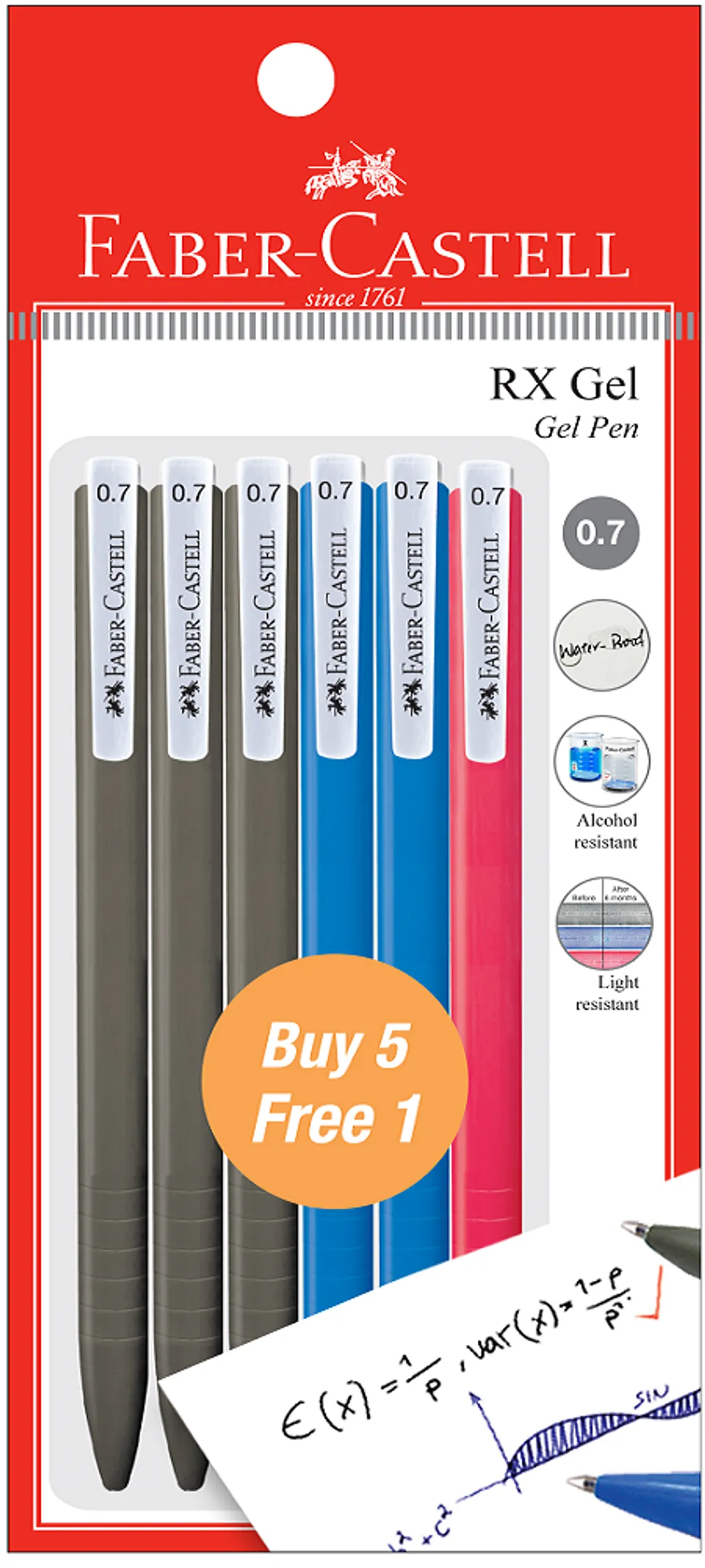 FABER-CASTELL RX GEL BUY 5 FREE1 0.7MM 3BLK/2BLU/1RD 540889
Product Code : 54088
Product Name : Faber-Castell RX Gel Buy 5 Free 1 0.7 mm 3 Black / 2 Blue / 1 Red
Brand : Faber-Castell
Description :
- A wonderful colour ballpoint pen to brighten your day and make your daily studies much more interesting.
- With the pens high colour intensity ink.
- It helps to improve memory by writing bright and colourful notes.
- Consist of RX Gel 0.7 mm 3 black pens, 2 blue pens and 1 red pen.