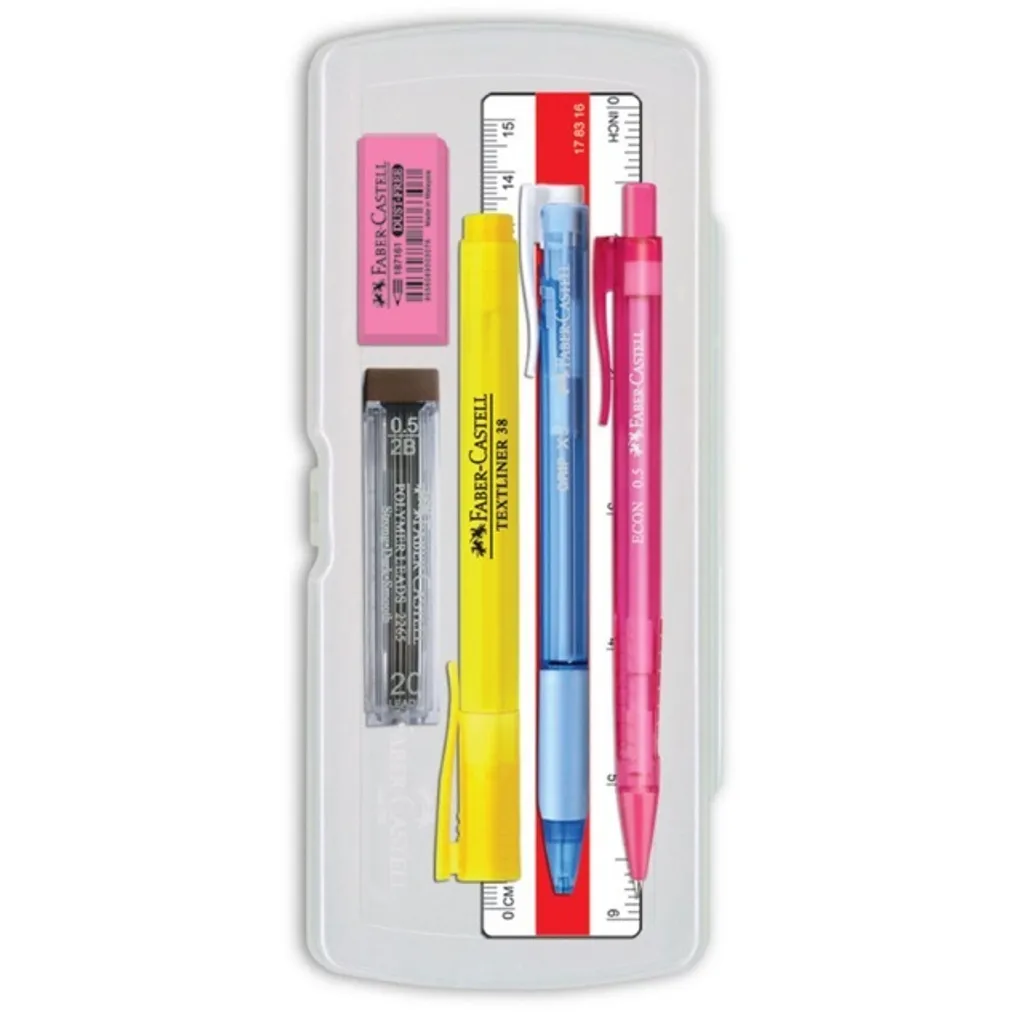 FABER-CASTELL STUDENT PENCIL CASE SET 210121
Product Code : 210121
Product Name : Faber-Castell Student Pencil Case Set
Brand : Faber-Castell
Description :
- Providing a complete basis for all your school, home and office needs these sets come with all items required to fulfill your tasks.
- Consist of :
- Econ mechanical Pencil 0.5mm x1 pc
- Grip X5 Ball Pen x1 pc
- Textliner 38 x1 pc
- Ruler 15cm x1 pc
- Eraser x1 pc
- Pencil Lead 0.5mm 1x tube
- Transparent pencil case.
- The set in random colours.