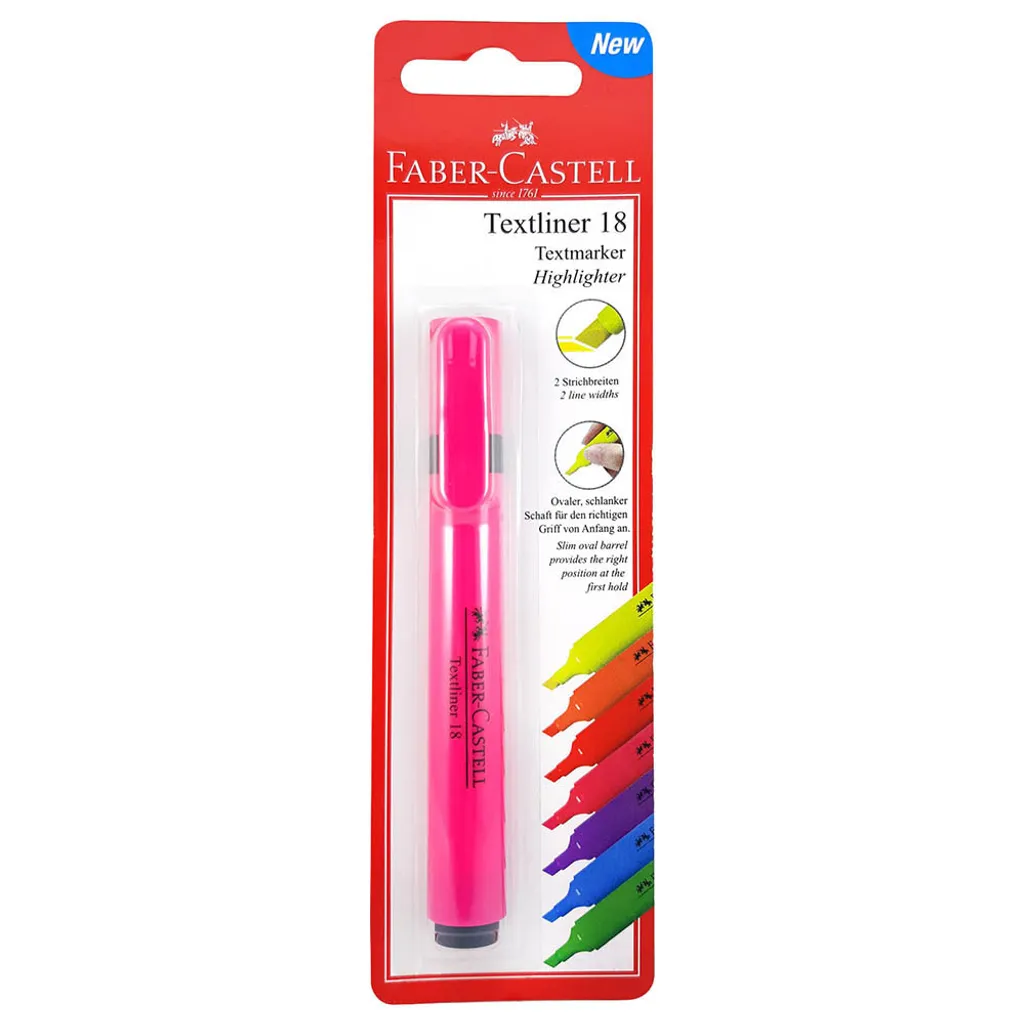 FABER-CASTELL TEXTLINER 18 PINK BC 154502
Product Code : 154502
Product name : Faber-Castell Textliner 18 Pink BC
Brand : Faber-Castell
Description :
- Highlight the important words and points using the Faber-Castell highlighters.
- The water-based ink makes ink is beneficial for the environment.
- Ideal for all normal and special papers in common use.
- Perfect for hand lettering and bullet journalism.
- 1 Pc in a Blister Card.