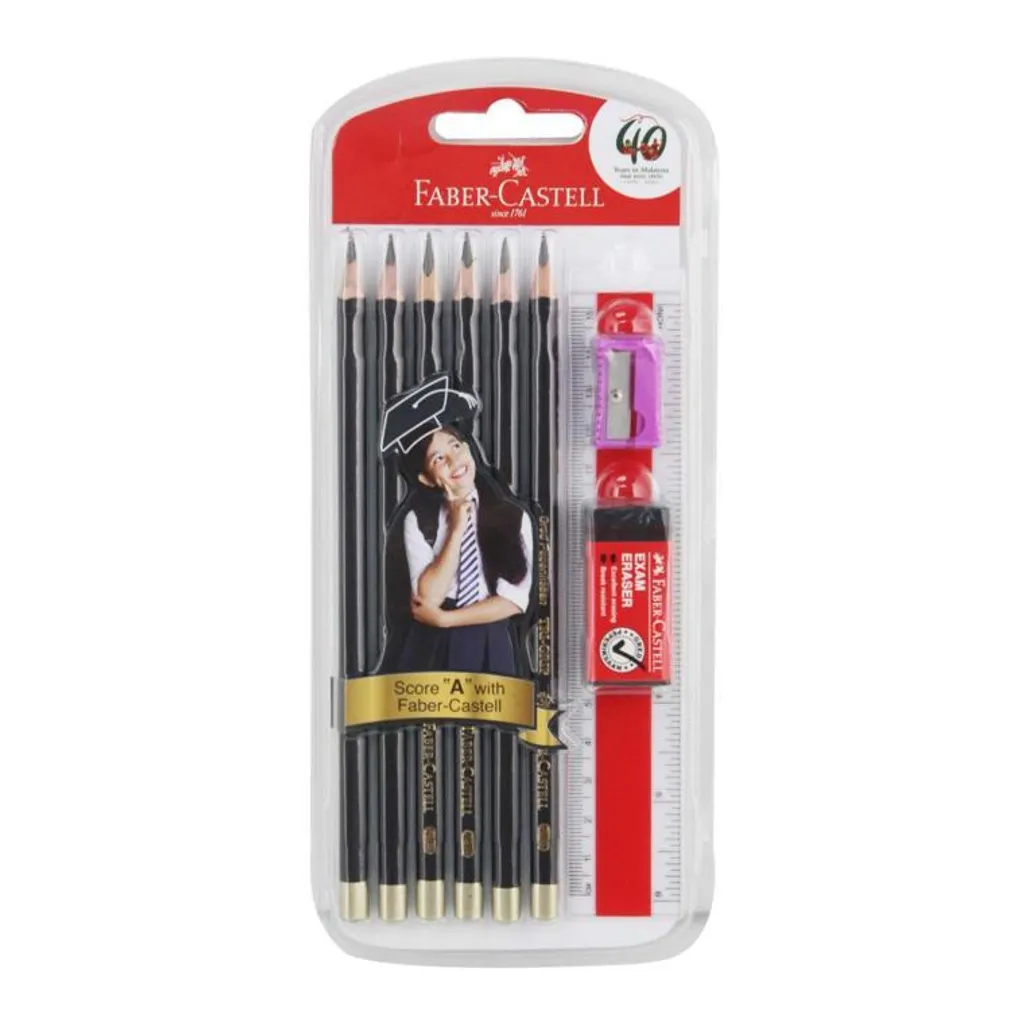 FABER-CASTELL TRI GRIP 2B SCORE A SET 212142
Product Code : 212142
Product Name: Faber-Castell Tri Grip 2B Score A Set
Brand : Faber-Castell
Description :
- Tri Grip 2B Pencil : With thicker 2.8mm lead for faster shading and minimal lead breakage and ideal for exam use with triangular shaped for a better grip.
Exam Eraser : Specially formulated for exam use with dust rolls together and extra soft for clean erasing. Comfort edge and also excellent in break resistant.
Sharpener : Sharpens blacklead and colour pencil.
- Consist of 2B Pencils x 6 pcs, Eraser x 1 pc, Sharpener x 1 pc & Ruler 15cm x 1 pc.