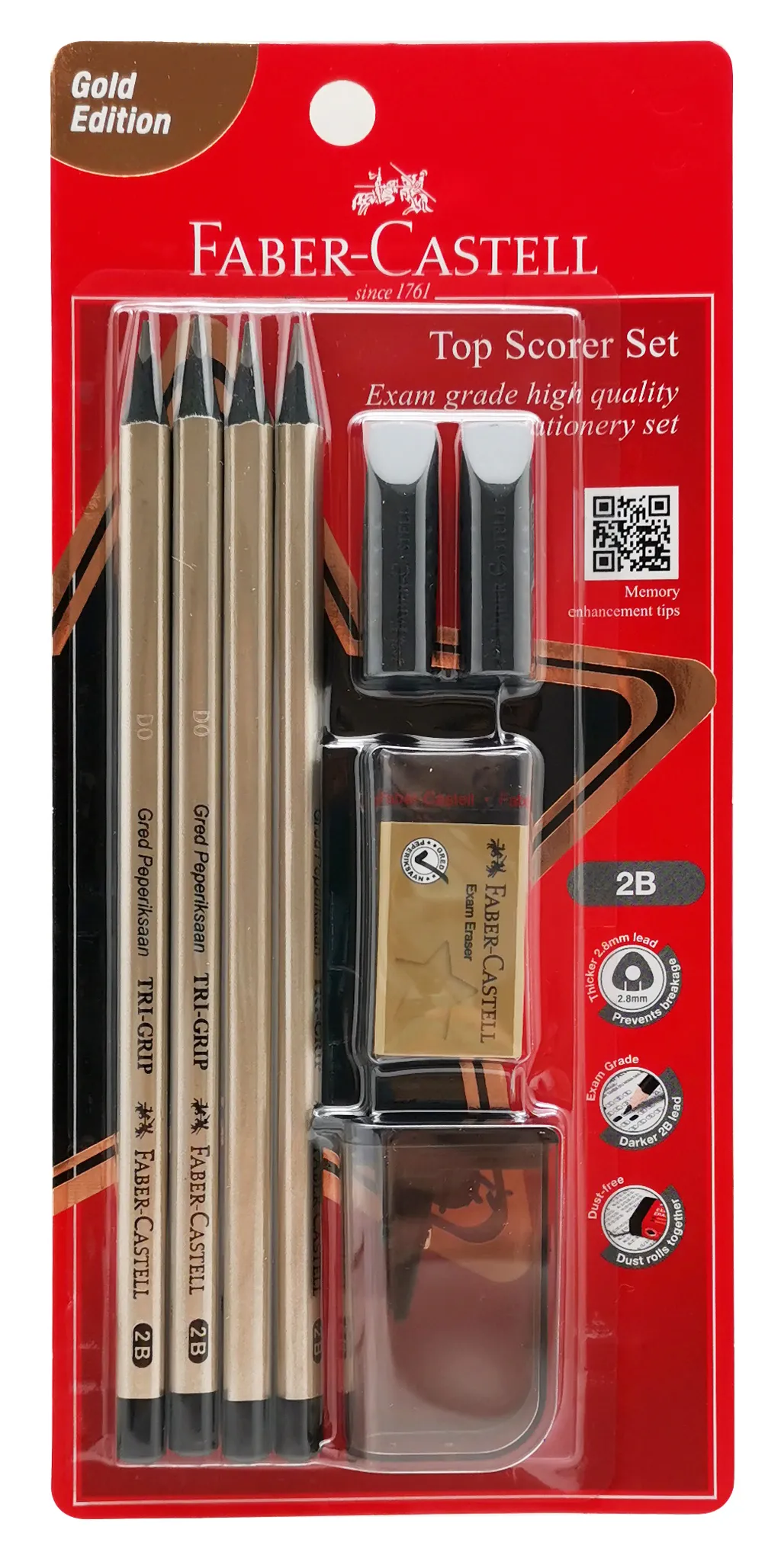 FABER-CASTELL TRI-GRIP 2B TOP SCORER SET 212143
Product Code : 212143
Product Name : Faber-Castell Tri-Grip 2B Top Scorer Set
Brand : Faber-Castell
Description :
- With 2.8 mm thicker lead for faster shading and minimal lead breakage.
- Extra dark exam grade 2B pencils ideal from exam.
- Specially formulated for exam use.
- Dust rolls together.
- Extra soft for excellent clean erasing.
- Container sharpener with high quality anti rust and durable blade to sharpen standard sized pencils.
- As an eraser and lead protector.
- Contains of Tri-Grip 2B Pencil - Gold Edition 4 pcs.
- Exam Eraser Gold Edition 1 pc.
- Exam Container Sharpener 1 pc.
- Eraser Cap - Black 2 pcs.