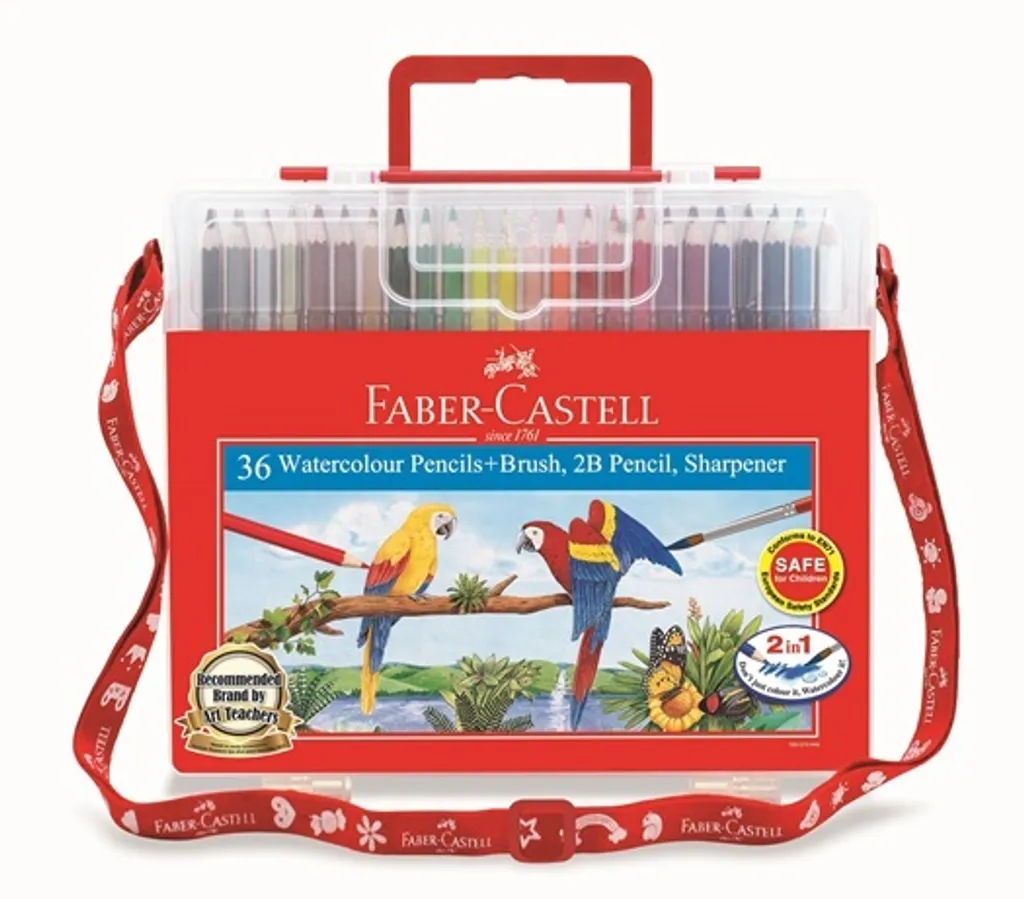 FABER-CASTELL WATER COLOUR PENCIL 36L IN WONDER BOX 114566
Product Code : 114566
Product Name : Faber-Castell Water Colour 36L in Wonder Box
Brand : Faber-Castell
Description :
- Can be used as dry colouring for detailed artworks and in the form of water colouring.
- Brilliant water-soluble colours with silky smooth laydown with high pigmented medium soft 3.3mm leads. Hexagonal shape pencils for better grip and special bonding (SV) to prevent breakage.
- Free brush, sharpener & 2B pencils and comes in Wonder Box with detachable features (box can be detached into 2 parts).
- Flexible handle and can be used as stand for easy selection of colour pencils.