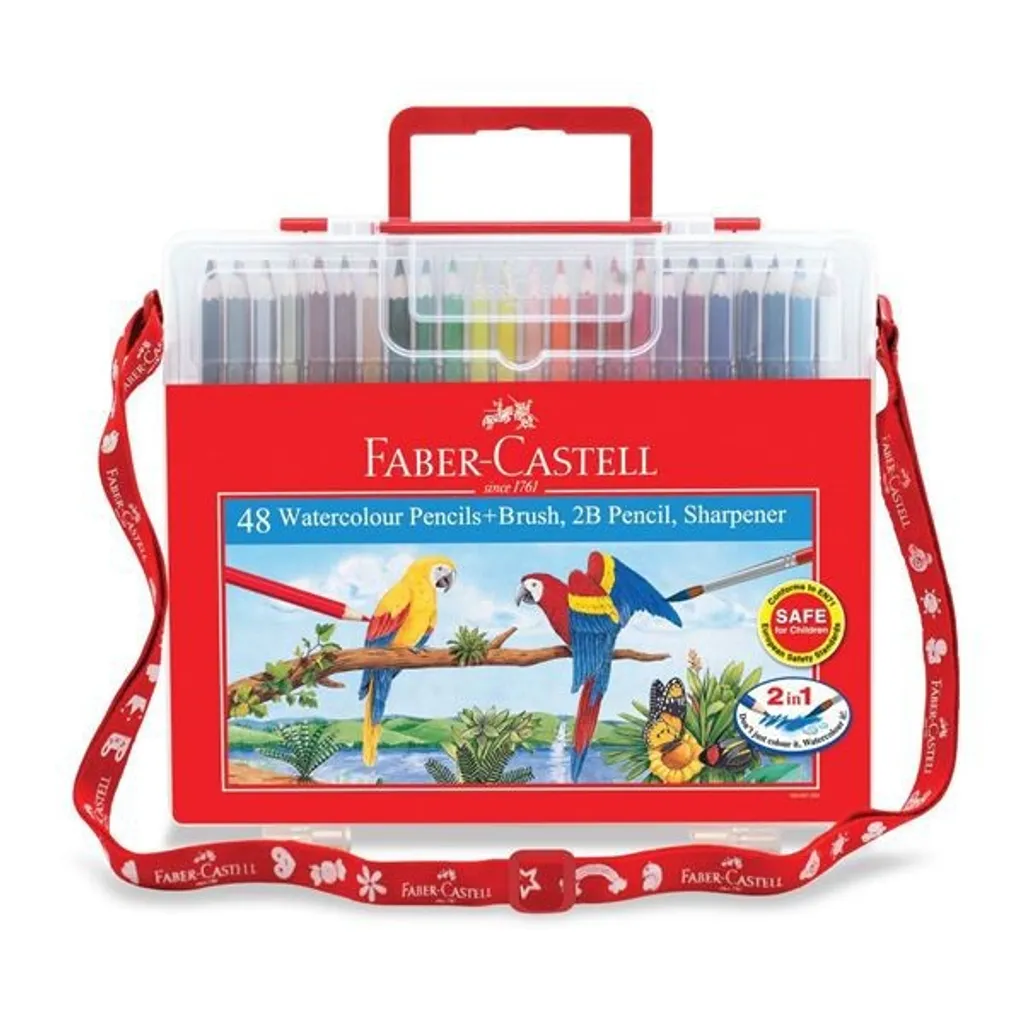 FABER-CASTELL WATER COLOUR PENCIL 48L IN WONDER BOX 114568
Product Code : 114568
Product Name : Faber-Castell Water Colour Pencil 48L in Wonder Box
Brand : Faber-Castell
Description :
- 2 in 1 usage , use as normal colour pencils, or as watercolour with water and brush.
- Before smooth rich colours made of high-grade pigments leads.
- After colour turns to watercolour with the touch of a wet brush, pencil colours turn to brilliant watercolour.
- Detachable box can easily be detached into 2 parts.
- Flexible handle , lift upward to transform to a handle and carry it wherever you go!
- As stand handle can be used as stand for easy selection of colours.