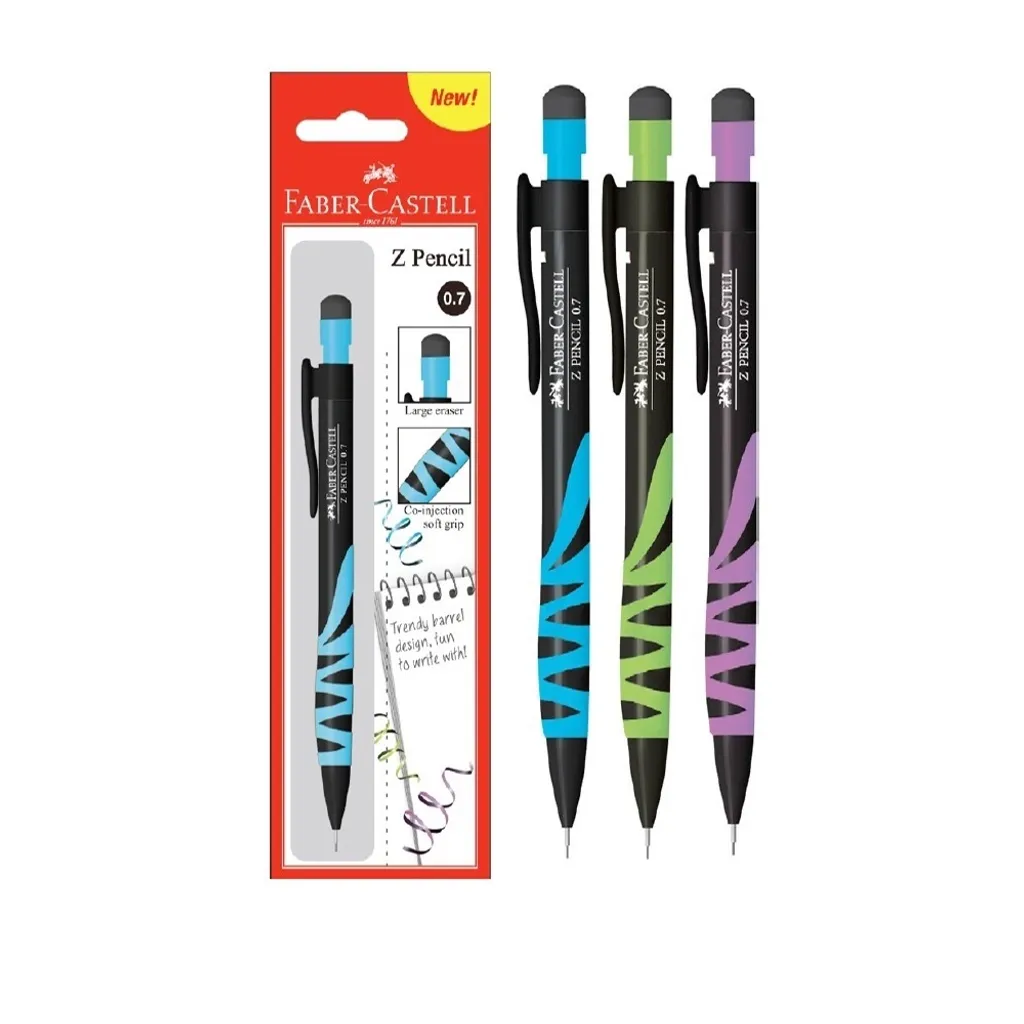 FABER-CASTELL Z-MECHANICAL PENCIL 0.7MM PB
Product Code : 133789
Product Name : Faber-Castell Z-Mechanical Pencil 0.7mm PB
Brand : Faber-Castell
Description :
- When it comes to precise, smooth and uniform writing a mechanical pencil is the best choice.
- Comfortable and ergonomic grip zones provide a pleasant but yet exact result. Mechanical pencils are ideal for sketching, drawing and writing.
- Line width: The 0.7 mm lead for fine writing.
- Option Colour : Blue, Green & Purple.

**Images are for illustration purposes only. Colour of product(s) purchased will be randomly chosen.