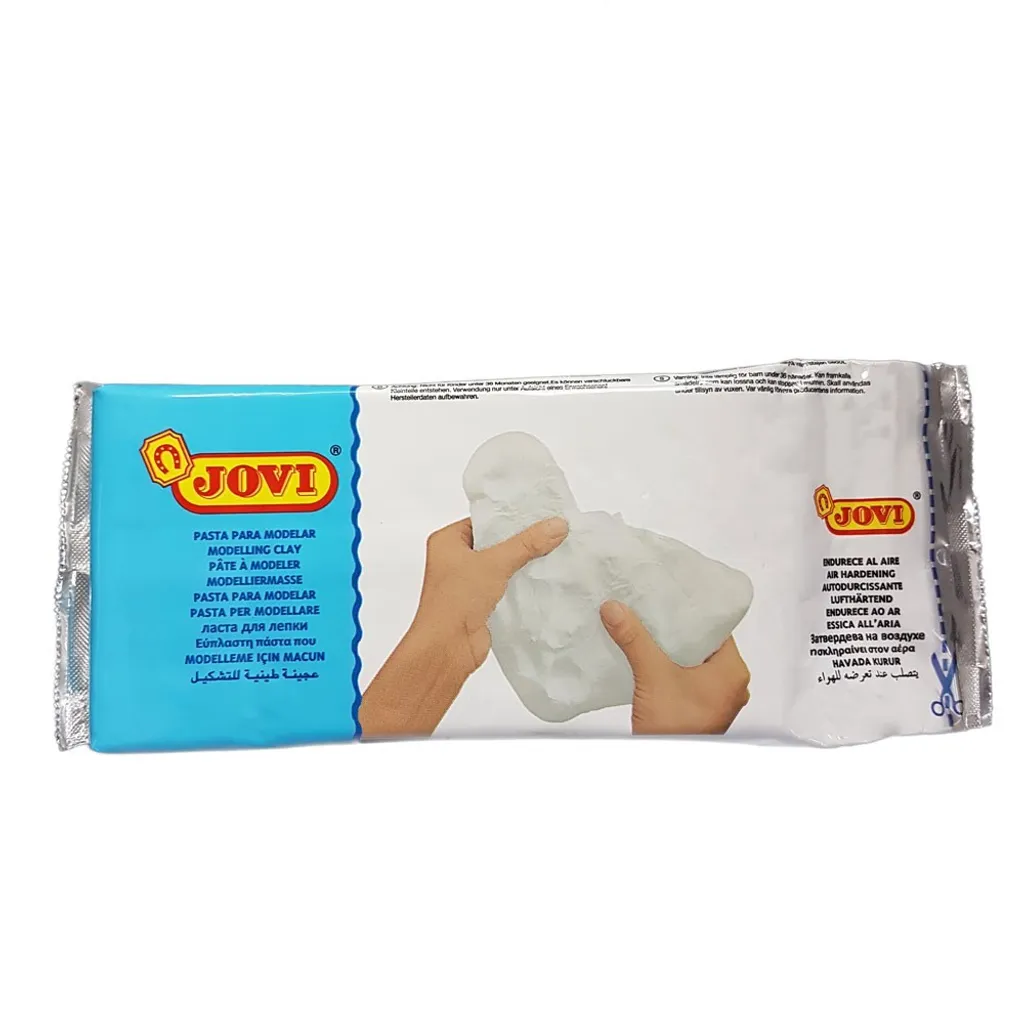 JOVI AIR HARDENING MODELLING CLAY 1000GM JOVI86
Product Code : JOVI86
Product Name : Jovi Air Hardening Modelling Clay 1000 gm

Brand : Jovi
Description :
- Jovi Air Dry modelling clay bar.
- Have 2 Size: 1,000g in white color.
- Ready-to-use. It is clean, lightweight and dries at room temperature.
- It is easy to knead and mold.
- Once dry, it can be decorated with paint.
- It can also to decorate it with small objects after applying a coat of varnish.