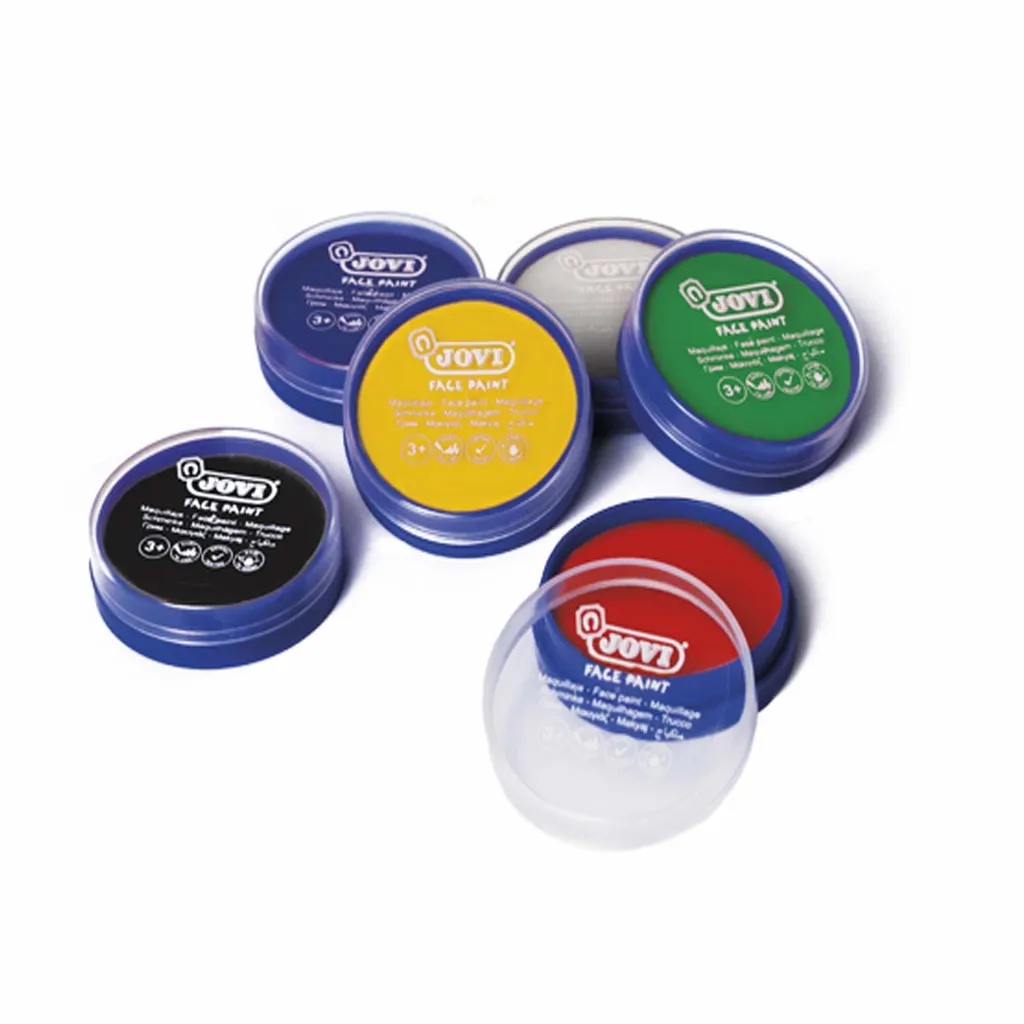 JOVI FACE PAINT FIESTA PACK FUNKY JOVI196
Product Code : JOVI196
Product Name : Jovi Face Paint Fiesta Pack Funky

Brand : Jovi

Description :
- The JOVI Face Paint make-up is very easy to apply with fingers, a sponge or a paintbrush without needing to use water.
- Has a great coverage capacity, excellent quality and a smooth texture.
- It is suitable for children of 3 years and above, and can also be mixed together to create new colours.
- Not to mention, it dries quickly without leaving a greasy feeling.
- Does not contain parabens and is free of main allergens.
- 6 Colours : White, yellow, red, blue, green and black.