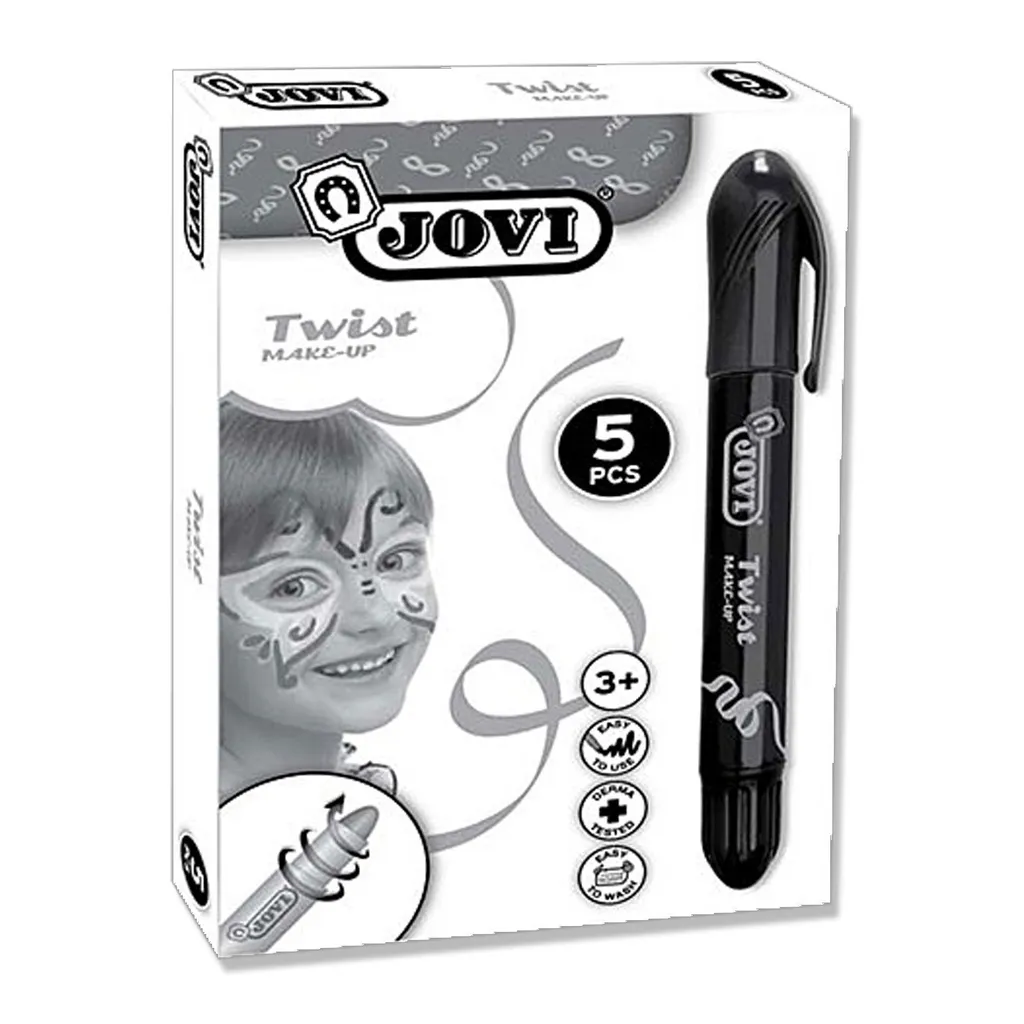 JOVI FACE PAINT TWIST MAKE UP BLACK JOVI19115
Product Code : JOVI19115
Product Name : Jovi Face Paint Twist Make Up Black

Brand : Jovi

Description :
- A range of high quality products with a smooth texture, suitable for children from 3 years of age.
- The face paint is made with cosmetic pigments that give good coverage.
- They are applied directly onto the face, without having to use a foundation cream first.
- What's more they are very heat resistant and comply with all safety regulations.
- 5pcs per box - Black Color.