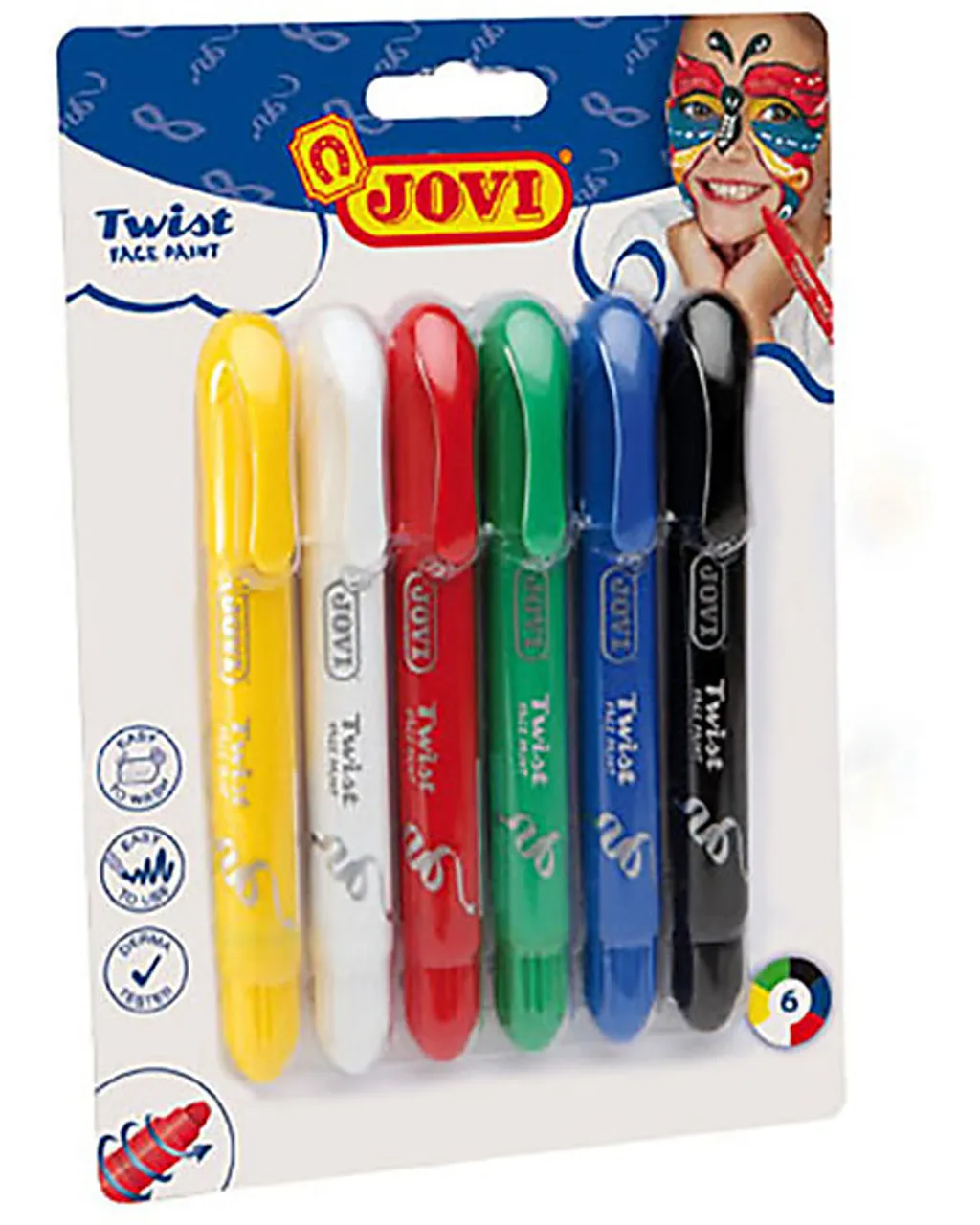 JOVI FACE PAINT TWIST MAKE UP BLISTER 6 COL JOVI191
Product Code : JOVI191
Product Name : Jovi Face Paint Twist Make Up Blister 6 Col

Brand : Jovi
Description :
- Pleasant texture to apply Soft and resistant to heat.
- The stick make-up can be sharpened with bright, quality colours.
- High covering power of a water-based make-up.
- Can be washed off easily using a wet towel or water and soap.
- Dermatological tested and free of parables.