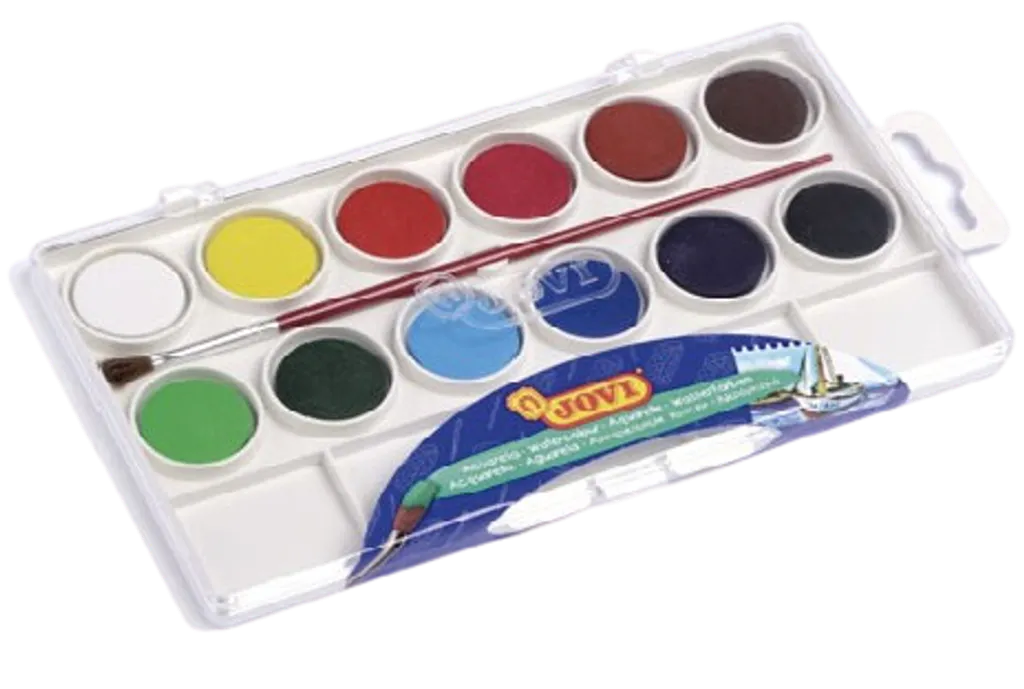 JOVI WATER COLOR 12 COL SET JOVI80012
Product Code : JOVI80012
Product Name : Jovi Water Color 12 Col Set
Brand : Jovi
Description :
- All children have to do is mix them with water, use a brush to apply them to paper or card and the results are unbeatable.
- Especially if the base used is quite porous.
- This product is ideal for children from the age of 8 upwards.
- The water color flows very freely, dries quickly goes a long way and does not form bubbles on paper.