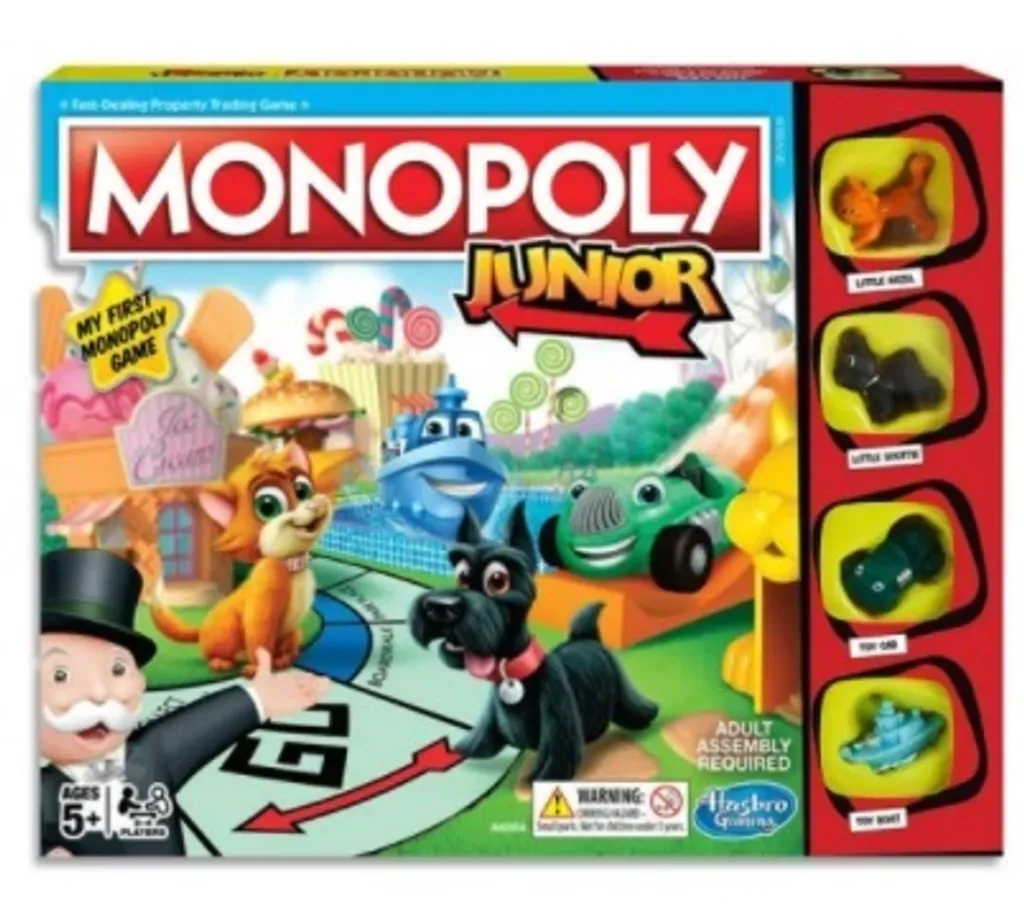 Product Code : A6984
Product Name :Monopoly Junior
Brand : Monopoly
Description :
- Fast-trading Monopoly Junior game is for younger players. Game is like the classic Monopoly game but easier for kids with adorable character tokens. Properties are fun places like an ice cream parlor and a skate park with single banknotes keep the transactions quick and easy.
- It's the first Monopoly game for kids, where they earn money the fun way! This Monopoly Junior game is just like the classic game, but it's designed for younger players: fast, simple, and full of surprises. Kids will learn how to pass Go, buy fun properties like an ice cream parlor, and collect rent while single banknotes keep the transactions fast and easy. When one player runs out of money, the one with the most money wins! This fast-trading property game will lead to hours of fun for budding entrepreneurs!
- Includes game board, 4 tokens, 20 Chance cards, 48 Sold signs, 90 x M1 banknotes, 4 Who's Your Token? character cards, and 1 dice.