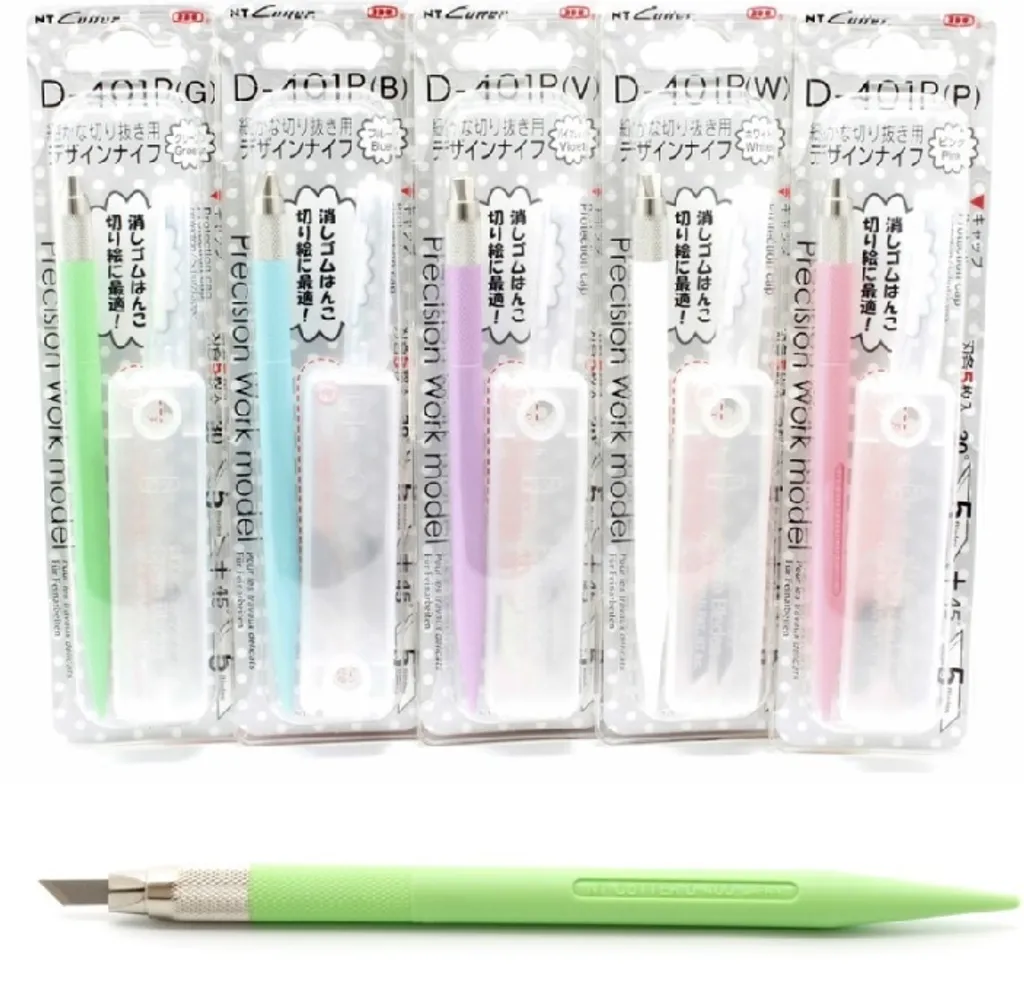 Product Code : NCD401P
Product Name : NT Cutter D-401P

Brand : NT
Description :
- Double ended holder, blade on one end and lettering needle on the other safe and easy to carry.
- As blade and needle is stored inside the holder when not in use sturdy and light, ground aluminum.
- Holder pocket to store replacement blades
- Color : Pink, blue, white, green and violet.
**Colour will randomly pick upon availability stock.