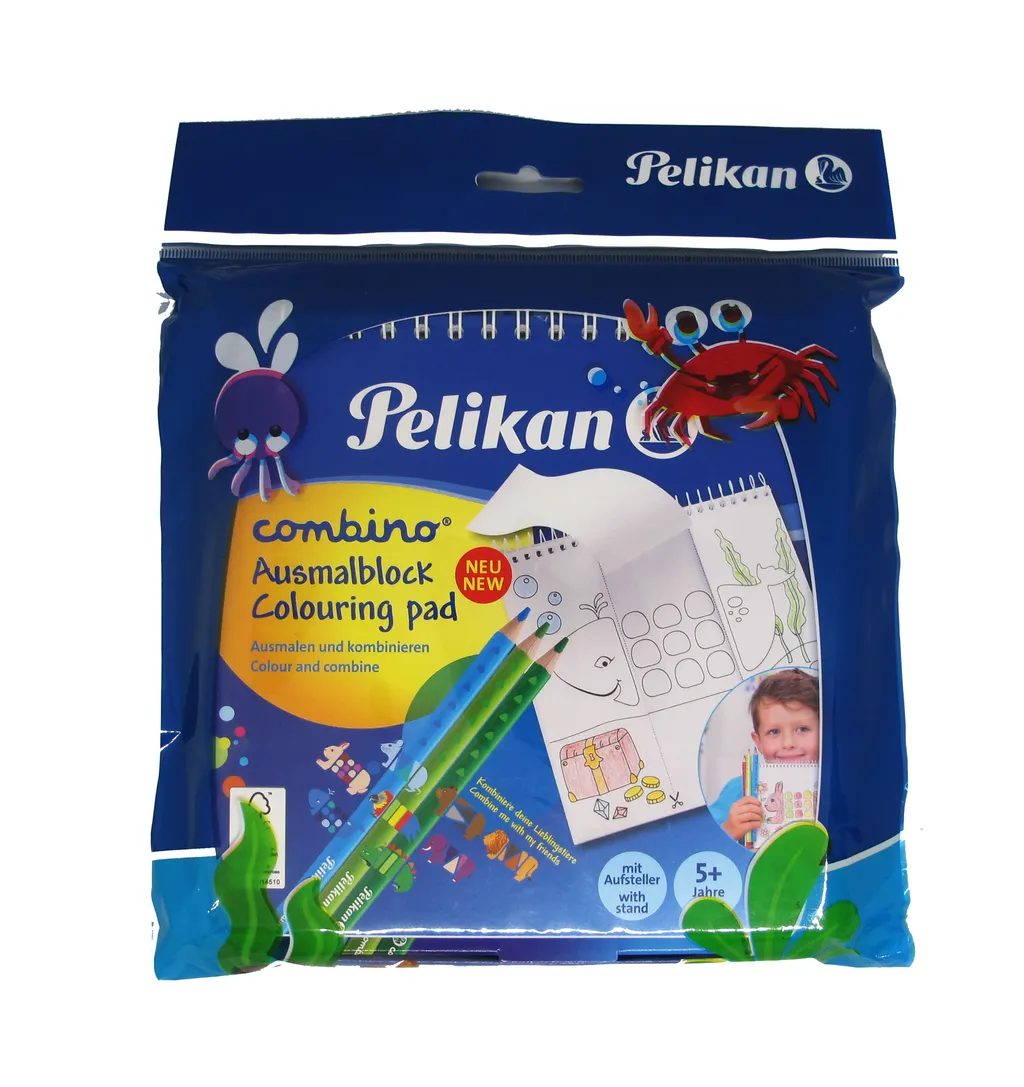 PELIKAN COMBINO SET SCH410757
Product Code : SCH410757
Product Name : Pelikan Combino Set

Brand : Pelikan
Description :
- Pelikan Combino Set consist the Combino Coloured Pencil 12 with Colouring Pad.
- Suitable for children in pre-schooled and primary student.
- Combined the animal motifs at 12 thick colour pencils with one another.
- 1 set, the colouring pad with 15 sheets in 15 x 15 cm format impresses with high-quality 170g paper.
- It has a white double spiral binding and a back cardboard with heart stand.