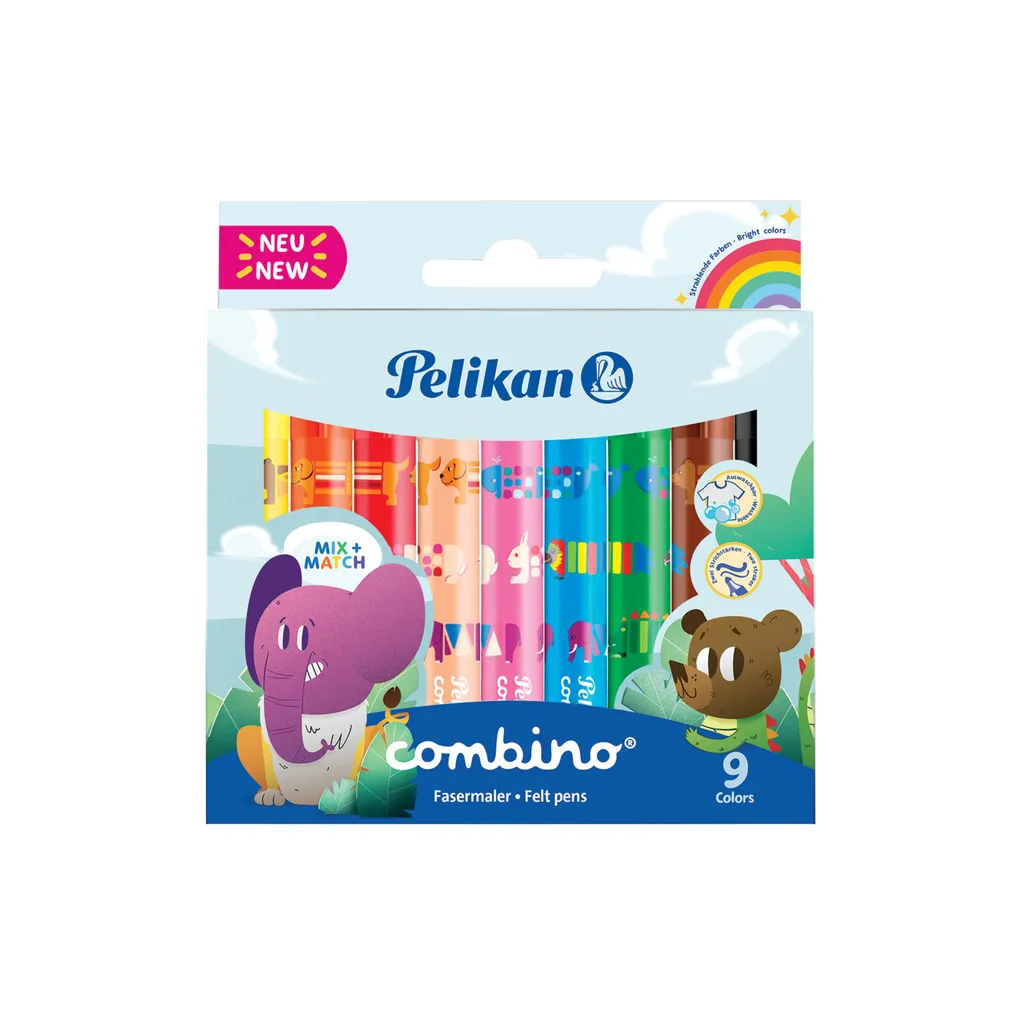 PELIKAN COMBINO SUPER 411 FIBERTIP SCH814553
Product Code : SCH814553
Product Name : Pelikan Combino Super 411 Fibertip

Brand : Pelikan
Description :
- Combino® Fibertip by Pelikan comes in nine bright colours including skin colours that allow children to unleash their creativity.
- The fantastic animal patterns can be combined in any way imaginable, ensuring hours of colouring fun.
- 9 brilliant colours.
- Conic tip for fine and thick lines.
- 100% excellent coverage.