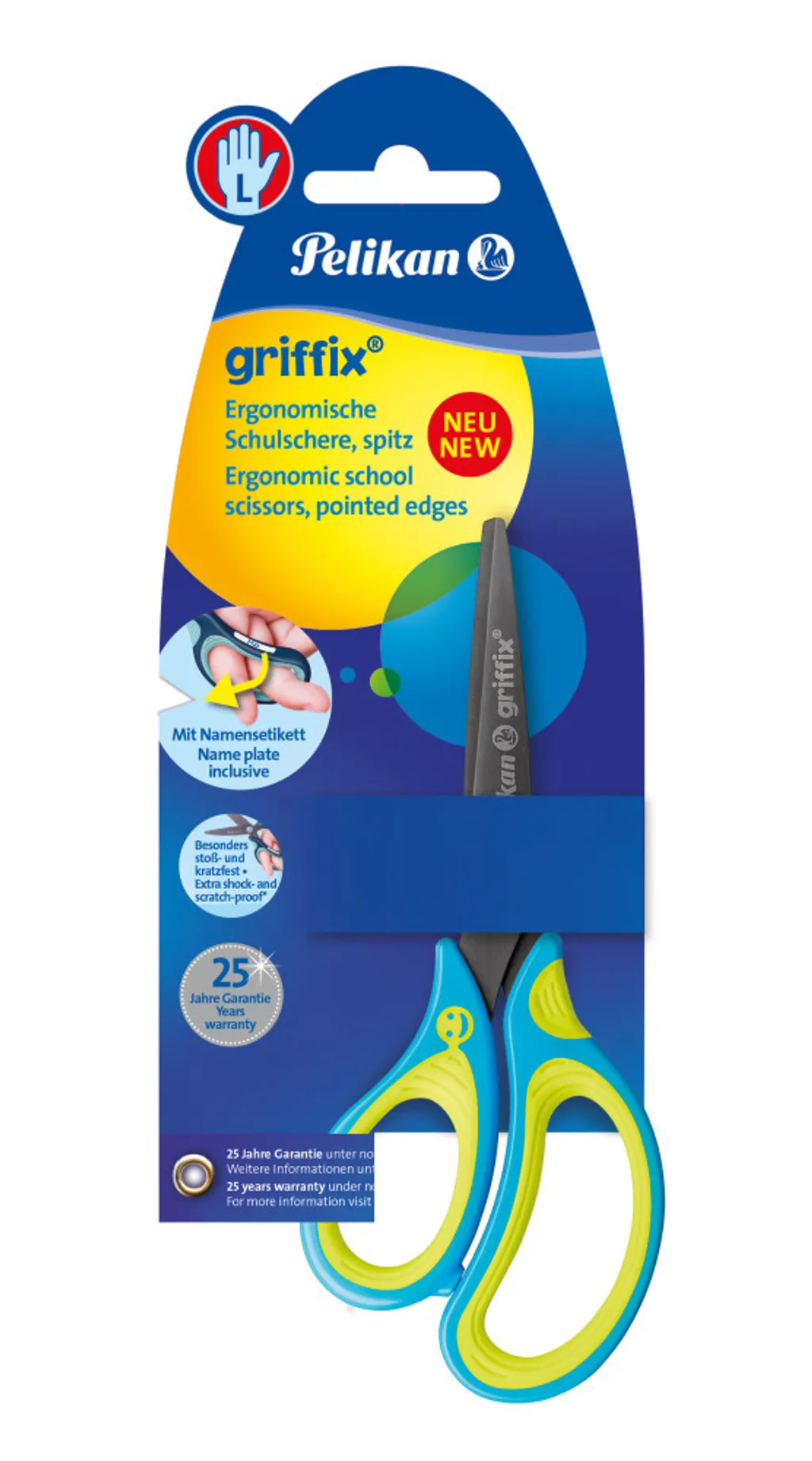 PELIKAN GRIFFIX SCISSORS NEON FRESH BLUE LEFTHAND SCH810265
Product Code : SCH810265
Product Name : Pelikan Griffix Scissors Neon Fresh Blue Left hand

Brand : Pelikan
Description :
- Soft ergonomically shaped gripping zone.
- Pelikan school scissors lie comfortably in the hand and enable precise cutting alongside with different ergonomic ways to hold the scissors.
- The rounded blades are particularly scratch- and shock-resistant, thanks to its titanium nitride finishing.
- For left hand user.
- Neon Blue colour.