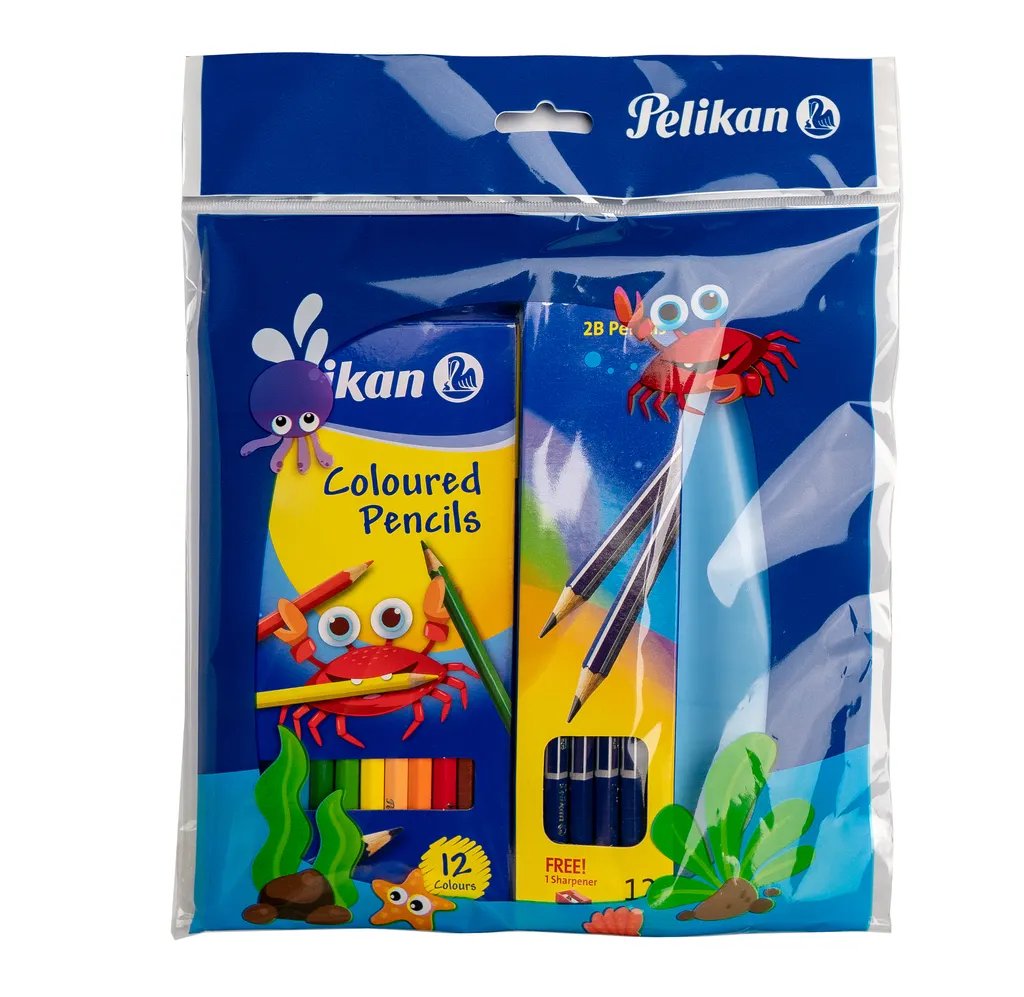 PELIKAN PRIMARY SET 2018 SCH410023
Product Code : SCH410023
Product Name : Pelikan Primary Set 2018

Brand : Pelikan
Description :
- Consist of 1 Pelikan Coloured Pencils 12 Long and 2B Pencil 12/box.
- Coloured pencils 12 colours by Pelikan guarantee a smooth appliance and their varnish corresponds with the colour of the lead.
- Pelikan 2B pencil is made of high quality wood suitable for writing, drawing and sketching.
- Hexagon 2B pencil.
- Blue and silver striped.