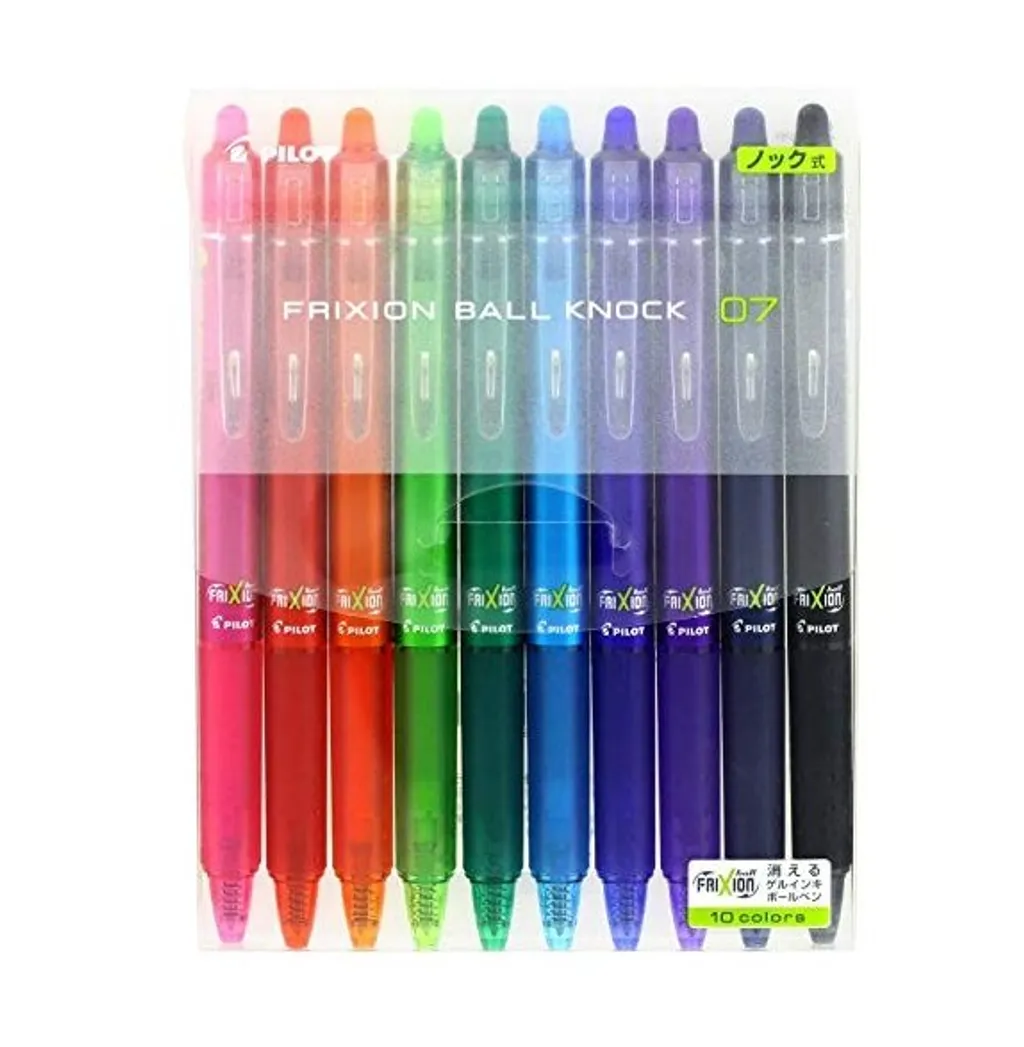 PILOT FRIXION BALL KNOCK GEL PEN 0.7MM LFBK230F10C
Product Code : LFBK230F10C
Product Name : Pilot Frixion Ball Knock Gel Pen 0.7mm - 10 Col Asst.
Brand : Pilot
Description :
- Write, Erase, Repeat! NEVER cross out again with Frixion Ball.
- Retractable erasable gel pen 0.5mm from Pilot.
- Consist of 10 Colours : Pink, Red, Orange, Green, Dark Green, Light Blue, Blue, Violet, Dark Blue & Black.