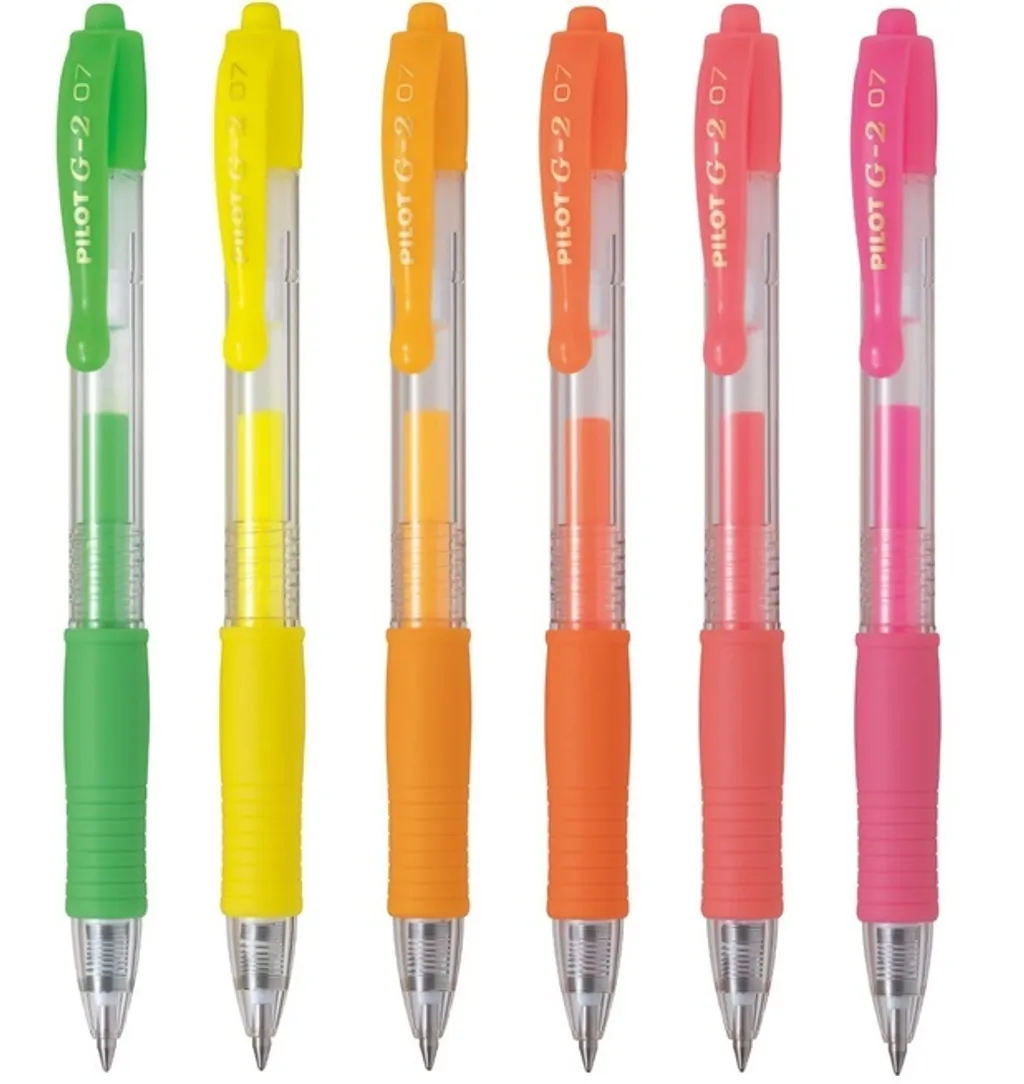 PILOT G2 GEL PEN 0.7 NEON S6 BLG276CN
Product Code : BLG276CN

Product Name : Pilot G2 Gel Pen 0.7 Neon S6

Brand : Pilot

Description :
- The G-2 pens are great gel ink pens that are retractable.
- It filled with Dynamic Gel Ink Formula.
- The ink is water-resistant, smear-proof, acid-free, and archival safe.
- The pen features a nice contoured grip to keep you comfortable for all those long writing hours.
- Now add on Neon Colors to be choose.
- 6 Colours in a pack : Apricot, Yellow, Orange, Red, Pink and Green.