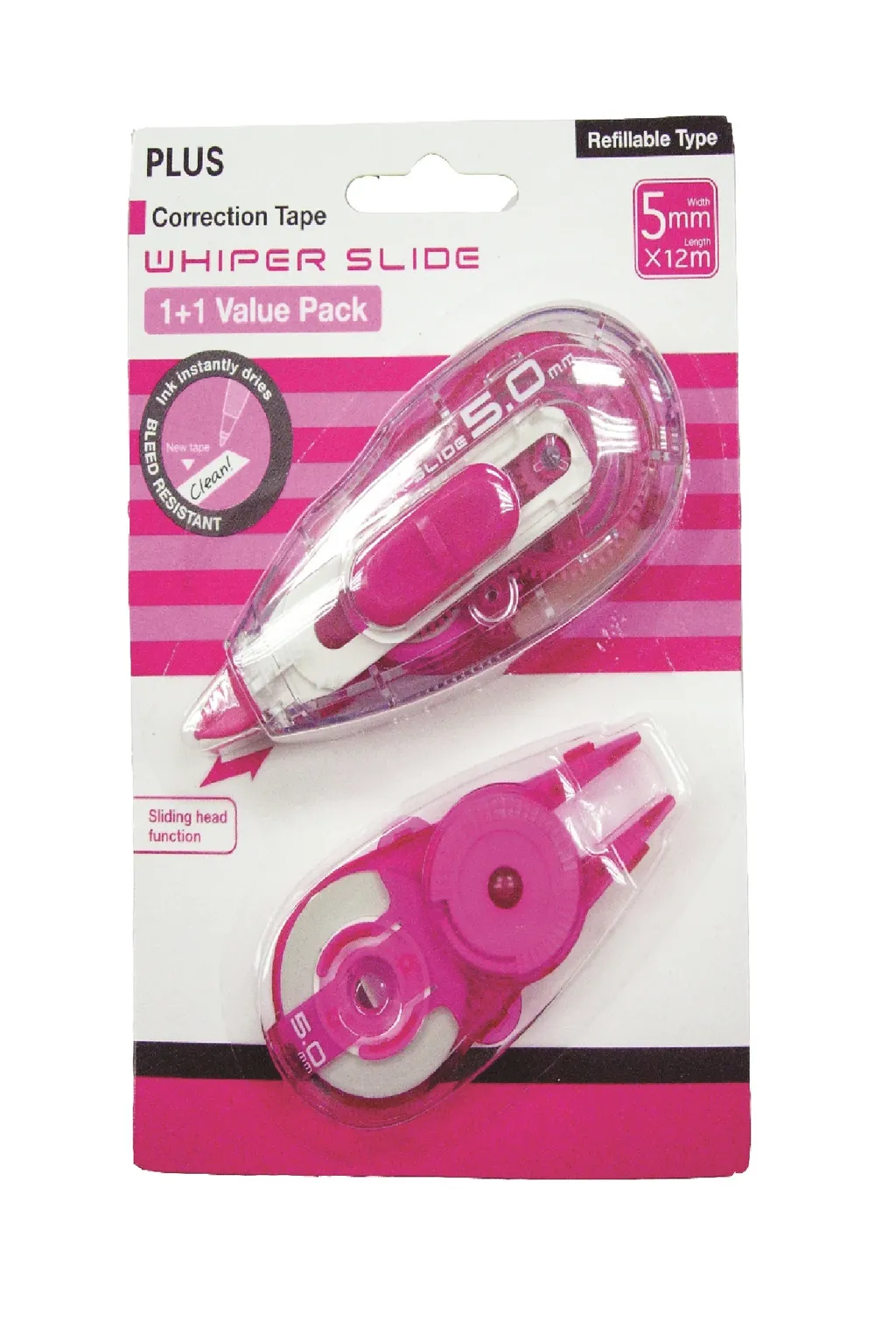 PLUS CORRECTION TAPE WHIPER SLIDE 5MM X 12M WH01511
Product Code : WH01511
Product Name : Plus Correction Tape Whiper Slide 5mm x 12m
Brand : Plus
Description :
- Correction tape 5mm width 12m length. Refillable and smooth ease of use.
- The head is securely protected when not in use.
- Mini roller head offers smooth and consistent corrections.
- MR applies tape firmly to the paper and its flexible head can be to perform detailed corrections.