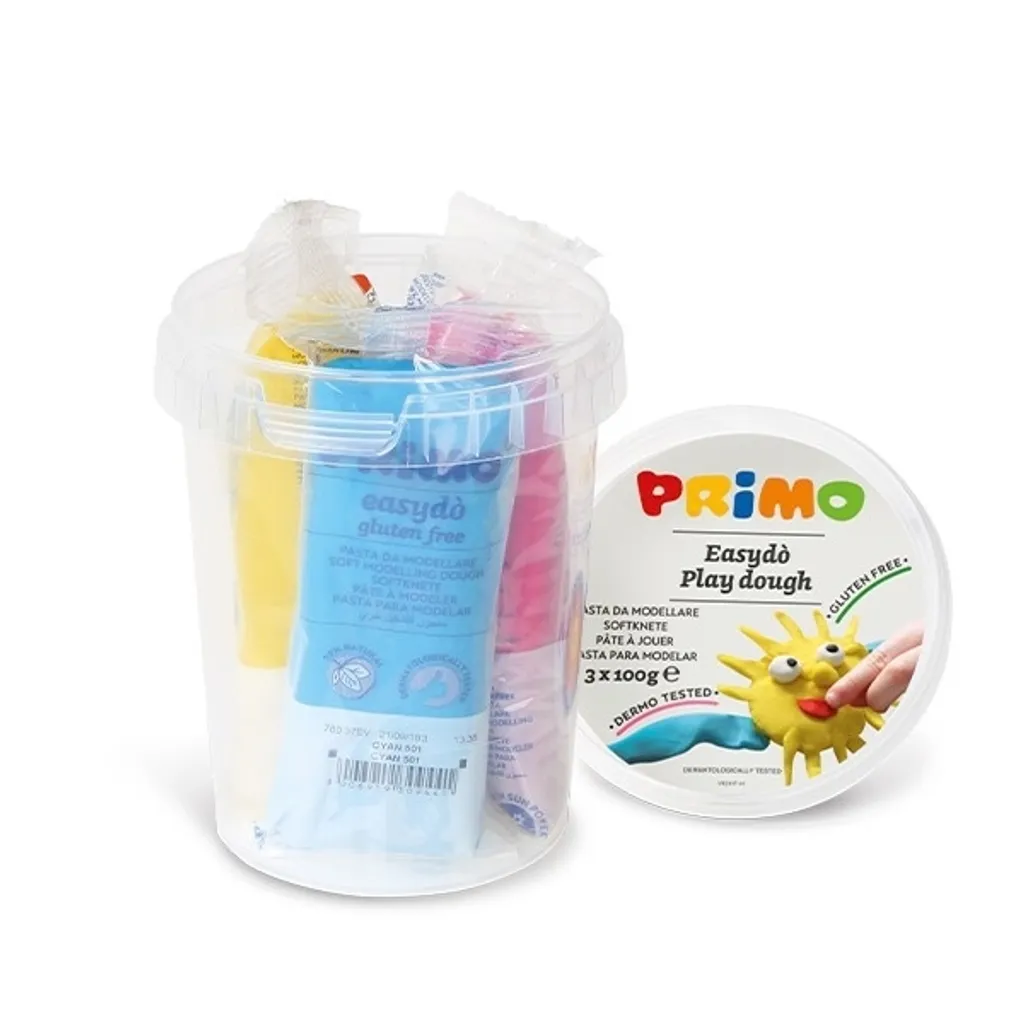 PRIMO BUCKET 3 MODELLING DOUGH BLOCKS 291ED300GF
Product Code : 291ED300GF
Product Name : Primo Bucket 3 Modelling Dough Blocks
Brand : Primo
Description :
- Butter soft modelling paste in jar, 3 colors.
- It is a colored pasta of flour, soft and pleasant to the touch, bright colors and easy to shape.
- Fun to use to create different shapes which can then be recast together.
- Do not dirty your hands.
- To the Contact with the air tends to dry and it contains gluten.