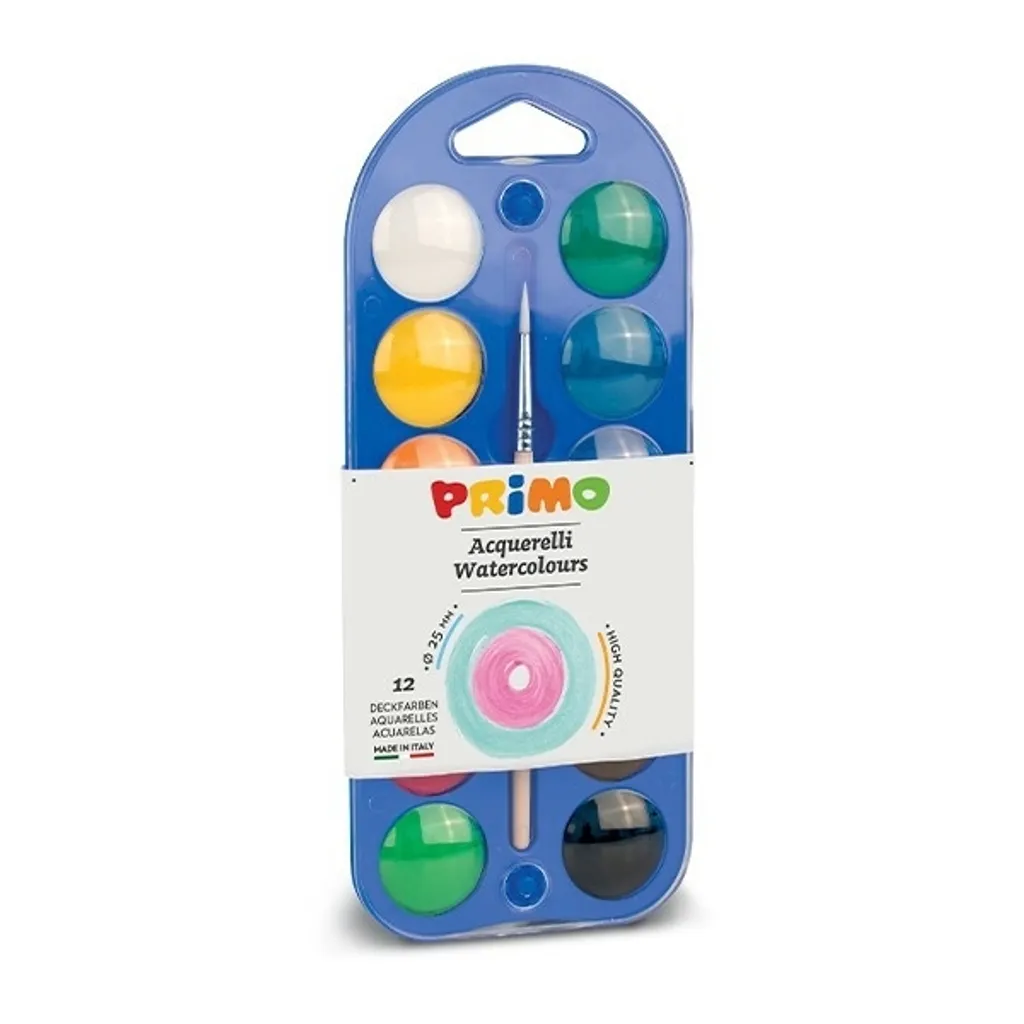 PRIMO OVAL WATERCOLOR SET 12 COL 25MM 101A12TO
Product Code : 101A12TO
Product Name : Primo Oval Watercolor Set 12 Col 25 mm
Brand : Primo
Description :
- These color tablets are made by pressing together highly pigmented powders of fine quality.
- The plastic box with mixing palette lid has a range of 12 colors and one brush.
- When used with small amounts of water it creates bright and opaque effects.
- It is suitable for classic technique on paper and cardboard or on different materials for specific techniques.