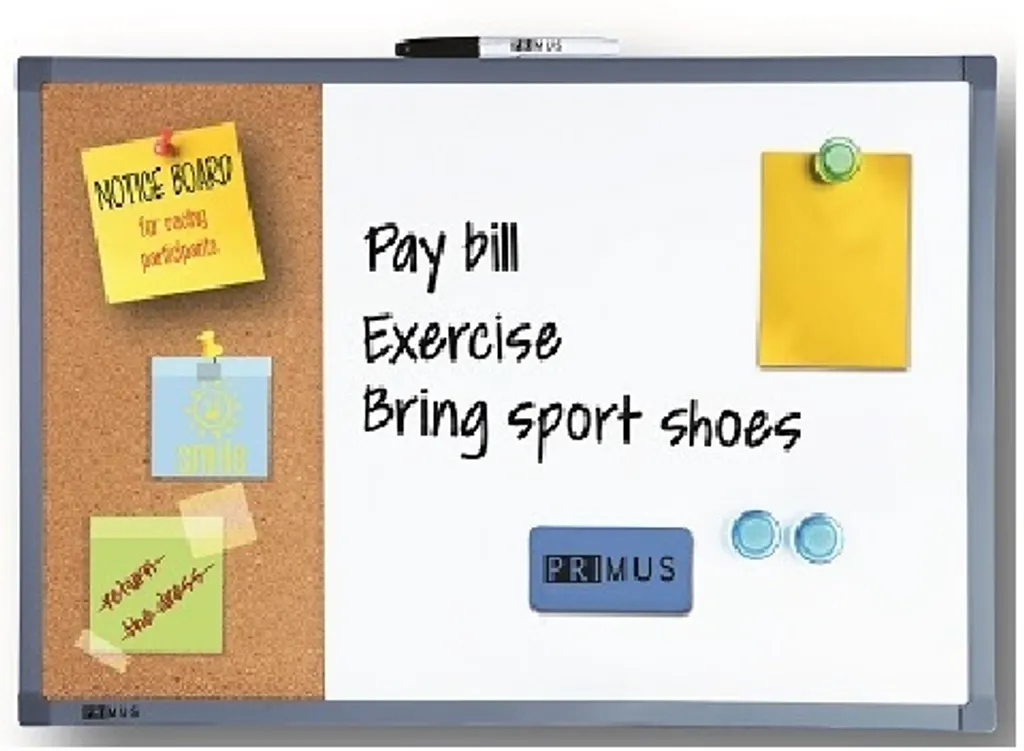 PRIMUS MAGNETIC DUAL BOARD PRB700090
Product Code : PRB700090
Product Name : Primus Magnetic Dual Board
Brand : Primus
Description :
- Dual surface of cork and dry - erase white board.
- You could write messages or reminders at the same time tack your photos and notices on the board.
- Material : dry erase magnetic white board, natural cork material
- Size : 40cm x 60cm
- Easily fix on the wall with provided double tape
- Include with one primus marker pen, 2 magnets and one magnetic eraser.
- Dimension : 40cm x 60cm x 2cm