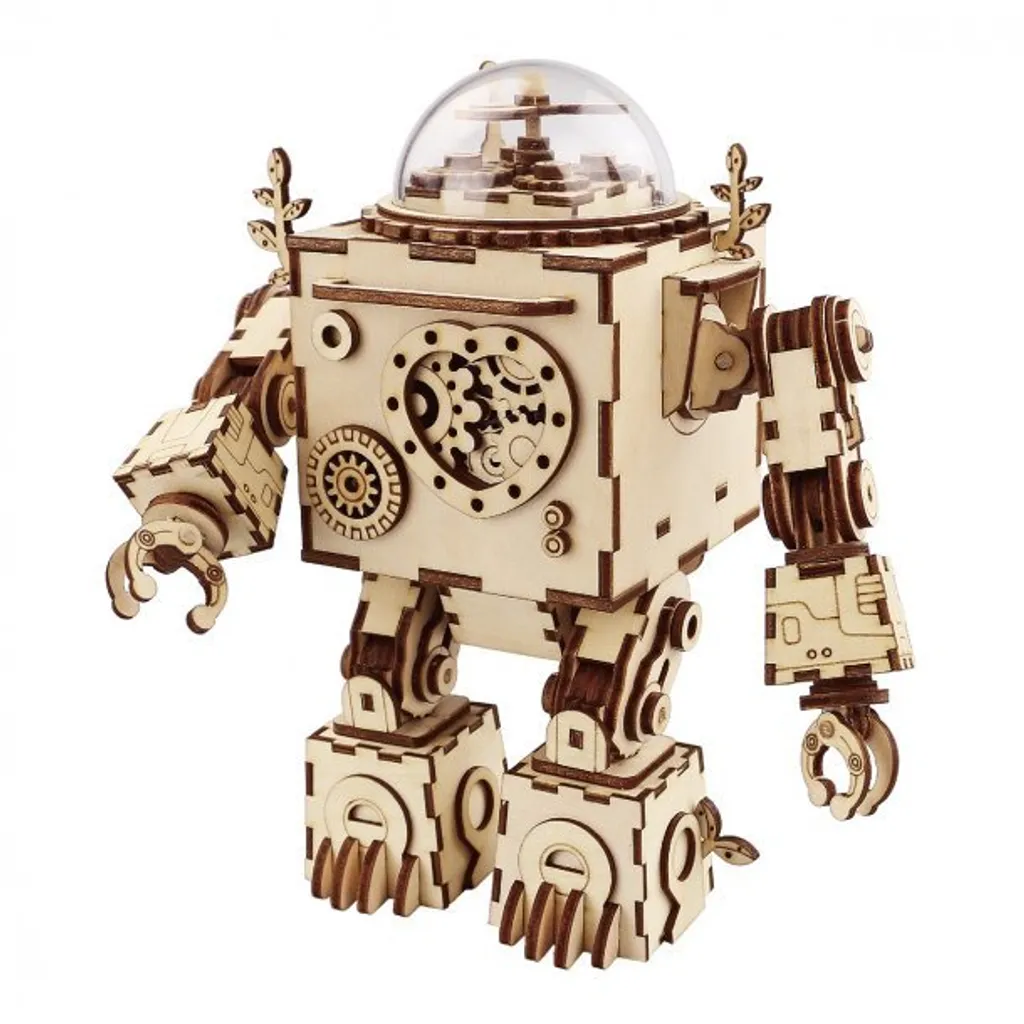 Product Code : RTAM601
Product Name : Robotime Orpheus
Brand : Robotime
Description :
- The wooden music box made from natural wood, smooth surface and touch well.
-This is an original DIY puzzle with a retro style, accompanied by an excellent steampunk design.
- Wind up the movement to play music. "LA MER" Nice melody is perfect to make a nice atmosphere on parties or before sleeping.
- Materials: Wood, laser-cut plywood and electric parts.
- Assembled Size: 150*92*185mm.
- Package size: 195*74*273mm.
- Wood Pieces: 221 pcs.
- Tunes: Can't Take My Eyes Off You.
- Batteries: 2 LR44 / 357 / 303 button cell batteries (for the LED).
- Assembly time: Approx. 5 hrs.
- Age: 10 years and above