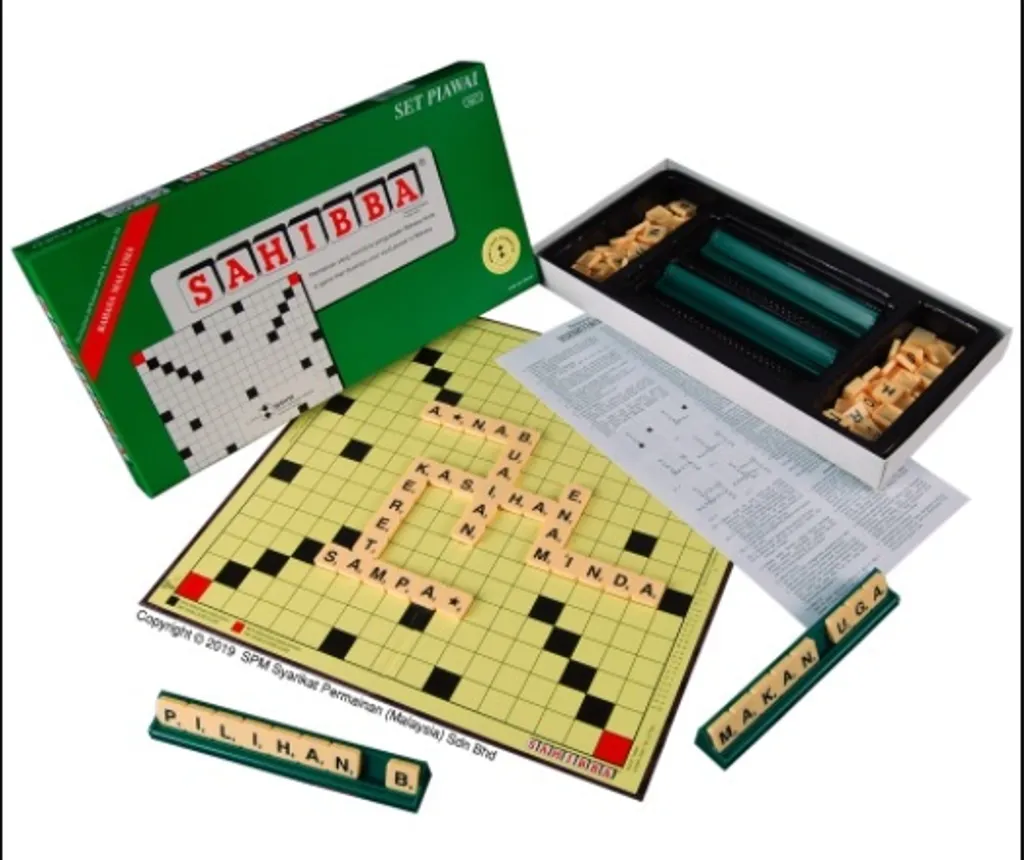 SAHIBBA BMSTD STANDARD SPM03
Product Code : SPM03
Product Name : SAHIBBA BMSTD Standard
Brand : SAHIBBA
Description :
- This edition of SAHIBBA® crossword board game can only be played in Bahasa Malaysia.
- It is also commonly used in schools and clubs. Teachers also use them in classrooms in teaching SAHIBBA®
- It's no doubt a great tool to increase one's vocabulary bank whilst improve spelling too.
- 1 x playing board 1 x set of lettered tiles 4 x plastic racks 1 x instruction manual