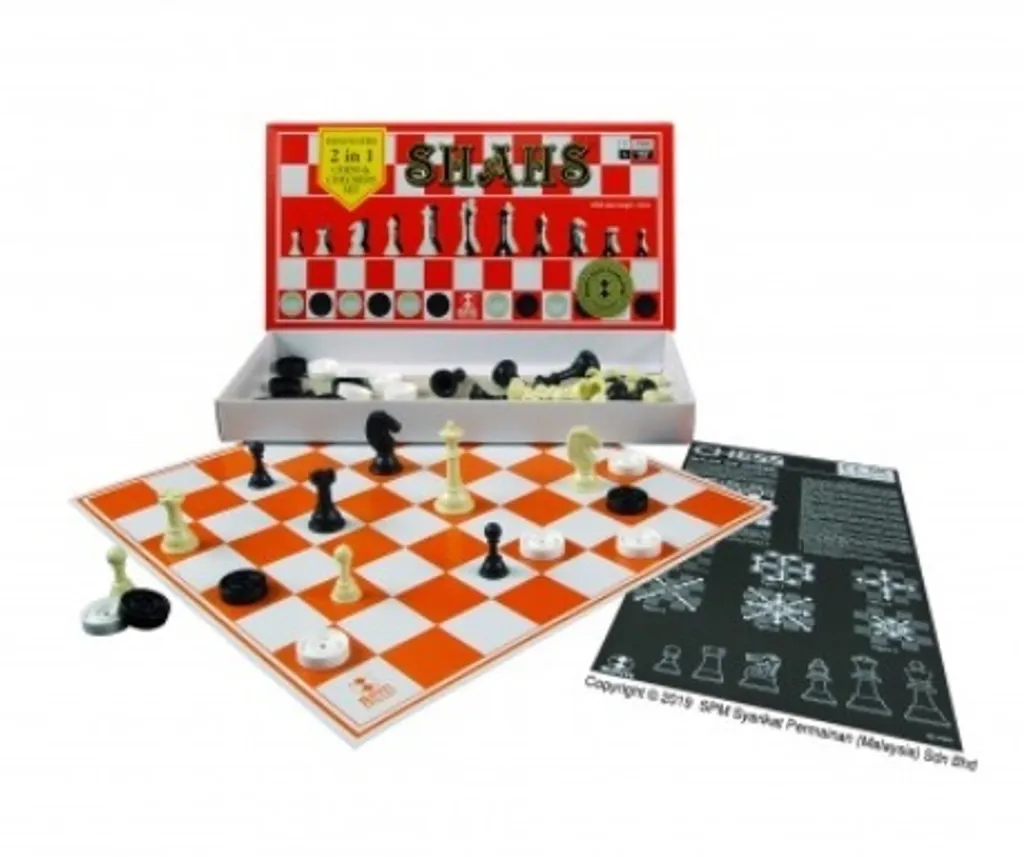 SPM SHAHS STANDARD (2 IN 1) SPM88
Product Code : SPM88
Product Name : SPM SHAHS Standard (2 in 1)
Brand : SPM
Description :
- Chess is a game of strategy between two players with a player having pieces from the King to the Pawn representing units of an army. SHAHS™, a brand created by SPM is a household name for chess in Malaysia since 1990.
- This SHAHS™ edition contains chess and the dam game. It is the most premium edition of all the SHAHS™ 2 in 1 series. Players who are looking for a more solid play of chess and dam, can consider this edition. The King piece height is 90mm and dam piece diameter is 30mm.
- 1 x playing board 1 x set of black and white chess pieces 1 x set of dam pieces 1 x instruction manual.