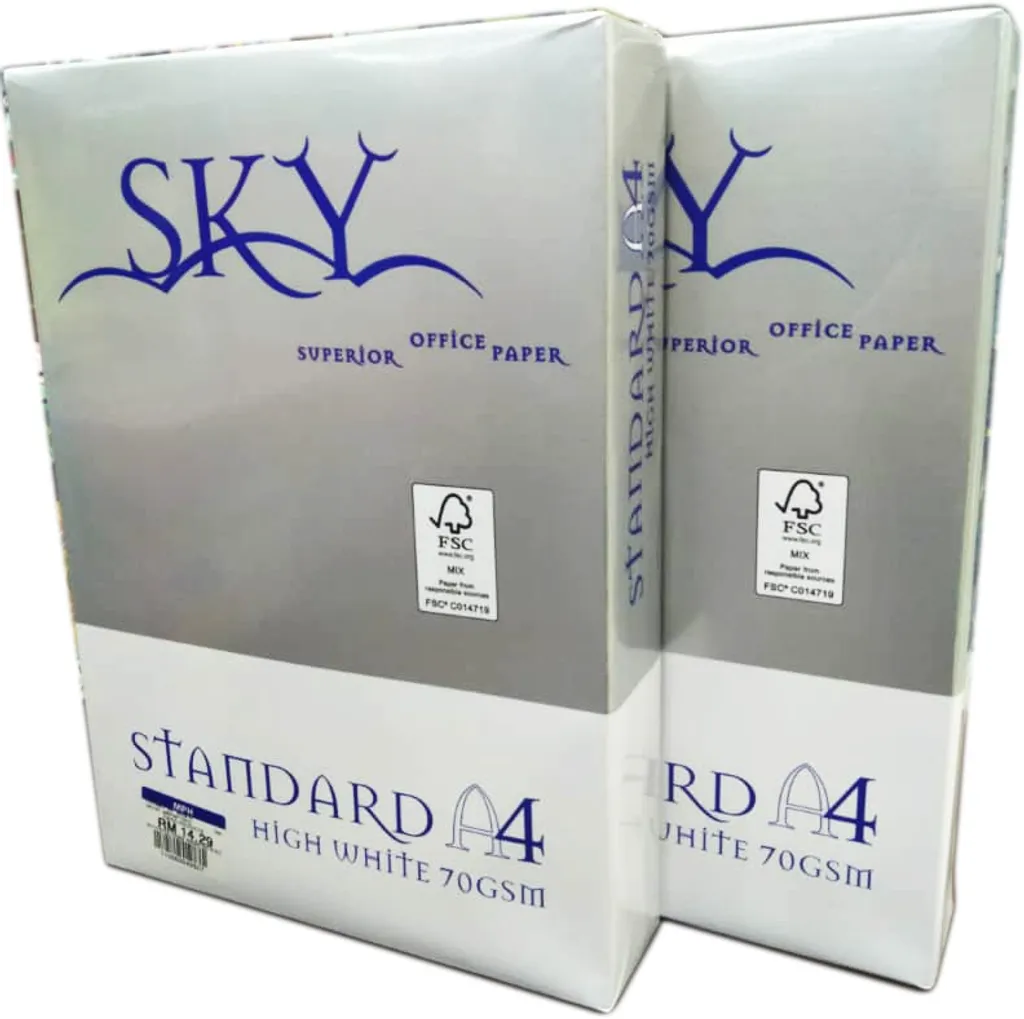 SKY PAPER REAM 70GSM 500 SHEET MSPWPT001C
Product Code : MSPWPT001C
Product Name : Sky Paper Ream 70gsm 500 Sheets
Brand : Sky Paper
Description :
- Gsm : 70
- Pack size : 500 sheets, 1 ream
- SKY paper is a multi function business paper.
- As a SKY paper user you will experience exceptional image quality, sharp & clear reproduction of all your documents, and less text see-through.
- The SKY paper experience brings forward the best of what paper can offer.
- Total hassle-free usage, suitable for 2 sides printing and a perfect partner for the most demanding office equipment such as high-speed copier, laser & inkjet printer, and fax.