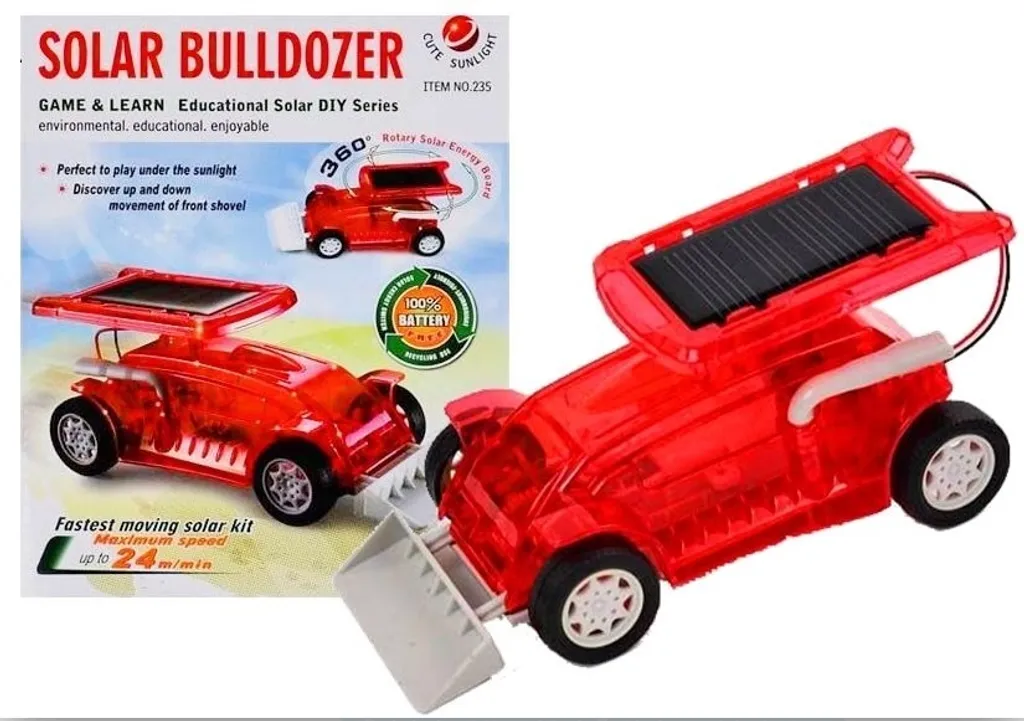 SOLAR ROBOT SOLAR BULLDOZER 792235
Product Code : 792235
Product Name : Solar Robot Solar Bulldozer

Brand : Solar Robot
Description :
- An education about solar and alternative energy is valuable for any child.
- Maximum speed up to 24 m per min and perfect to play under the sunlight.
- Discover up and down movement of front shovel.
- 360' rotary energy board.
- The Product will not run on a cloudy day, shaded locations, indirect sunlight or under a florescent light.