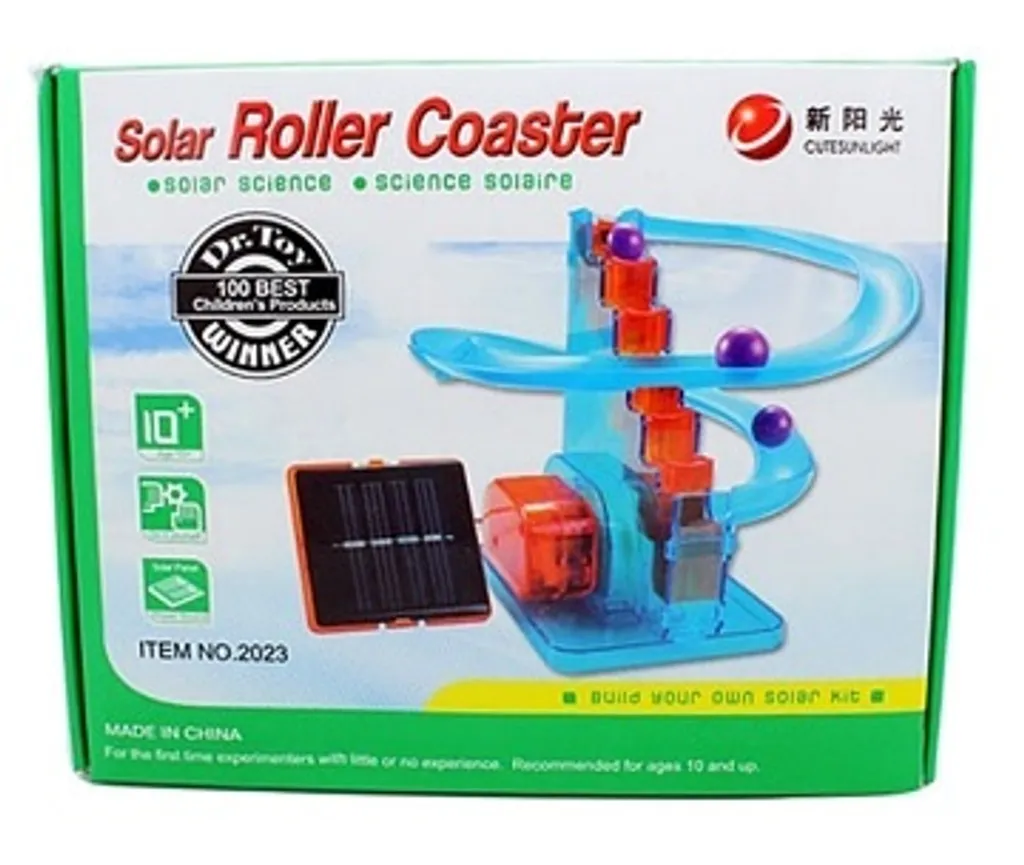 SOLAR ROBOT SOLAR ROLLER COASTER 320230
Product Code : 320230
Product Name : Solar Robot Solar Roller Coaster
Brand : Solar Robot
Description :
- Recommended for ages 10 and up.
- Solar powered toy roller coaster which absolutely no batteries required!
- Flat-packed for build-it-yourself fun.
- A great way to demonstrate how light energy can provide clean, free, efficient energy Solar panel converts sunlight into the energy needed to power the roller coaster's motorized moving staircase.
- Improve parent-child relationship and parents can play with your kids to organize this toy.