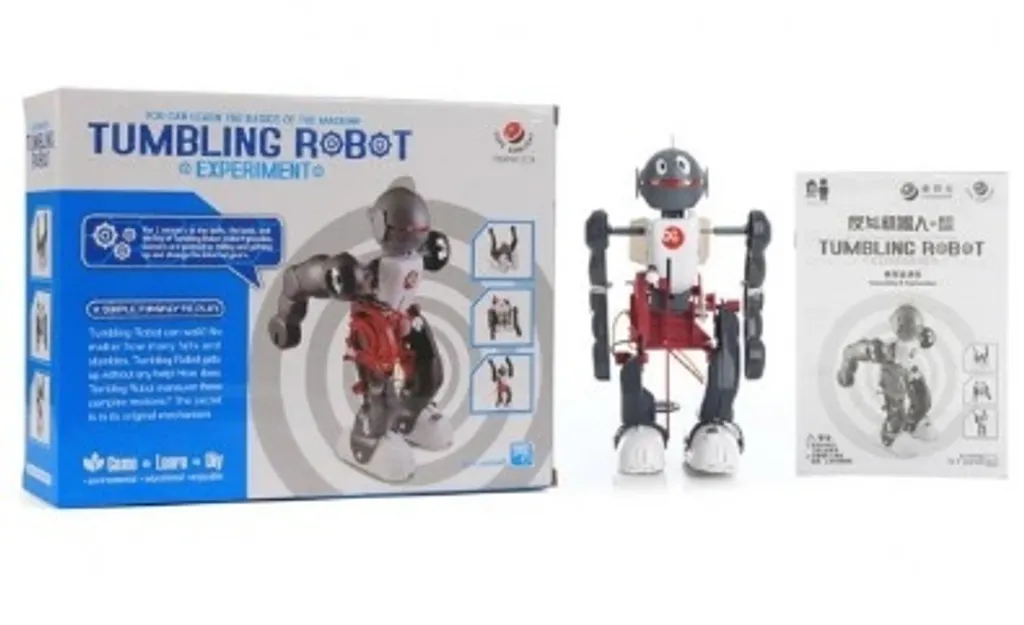 SOLAR ROBOT TUMBLING ROBOT 792123
Product Code : 792123
Product Name : Solar Robot Tumbling Robot

Brand : Solar Robot
Description :
- Build your own robot! Science experiments for kids in 3 modes: fall and get up mode, dance mode, and somersault mode.
- Science related to gears and motors and complex motions from a single motor.
- Requires 2 AA batteries (not included).
- For ages 8 years and above.
- Build your own robot with this marvelous science kit for kids.
- Your robot will be able to perform complex motions despite its single motor.
- Learn about basic mechanics with the informative instruction manual that teaches you about the inner workings of the machine.
- The science guide explains how the robot's gears work to help him get back up, along with relating the robots movements to real-life mechanics such as the gear changes on a bike.
- Mixing construction skills with kids science activities, this walking robot is a great project for children to do for science fairs, school holidays and rainy days.
- Easy to build in less than an hour, the robot is made of high impact plastic making him durable for multiple play sessions.
- An educational toy that introduces children to the fascinating inner workings of computers and gadgets.