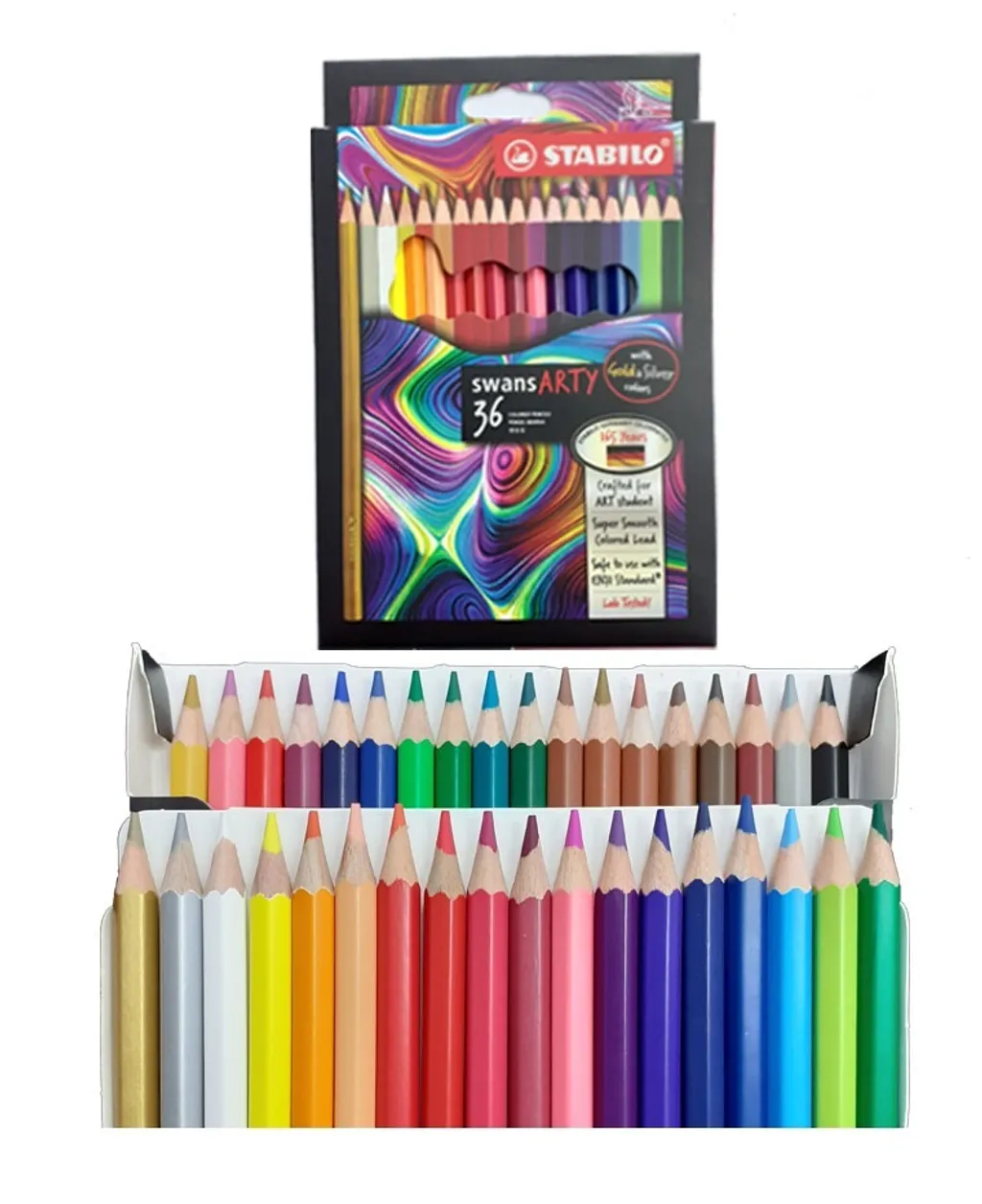 STABILO SWANS ARTY COULORED PENCIL 36S 152036
Product Code : 152036
Product Name : Stabilo Swans Arty Coloured Pencil 36S
Brand : Stabilo
Description :
- Super premium smooth lead for brilliant and vibrant coloring effect.
- Smooth color lay down for excellent blending and shading.
- High quality color pigments that deliver rich color saturation.
- Safe for children: In compliance with EN 71.
- Brilliant quality and rich colour application.
- 36 Colors in a box.