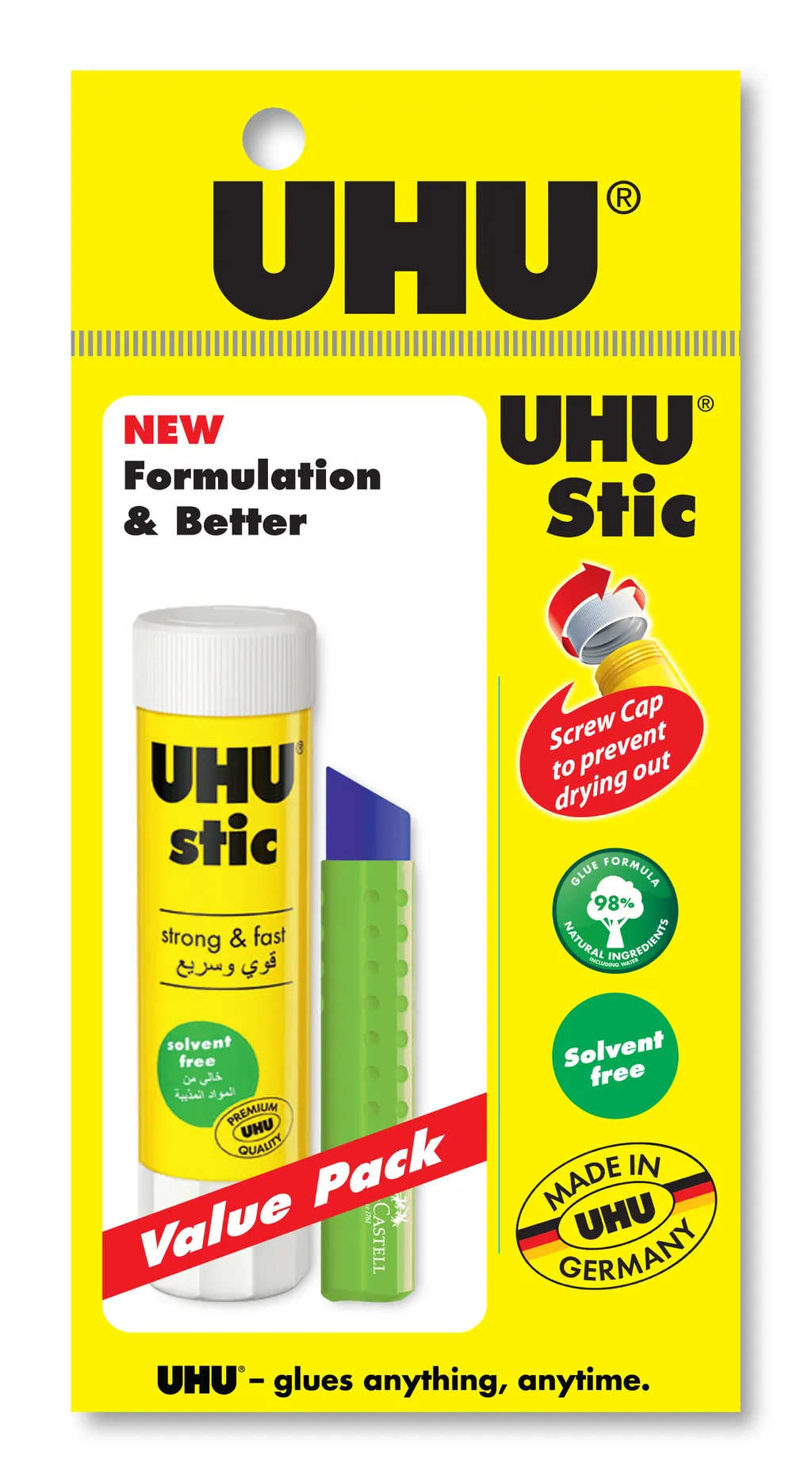 UHU STIC WHITE 21G PB 91000065
Product Code : 91000065
Product Name : UHU Stic White 21g PB
Brand : UHU
Description :
- Original* UHU Stic Glue Stick 8.2g / 21g. solvent free.
- The glue stick "Made in Germany" with a unique screw cap that prevents the glue from drying out.
- The glue formula consists of 98% natural ingredients (including water) and is solvent free. Glues strong, fast and durable, glides smoothly, is highly efficient and of course cold washable.
- Additionally the container of the UHU stic is made from 50% recycled plastic. For use at home, at school and in the office.
- Glue formula with 98% natural ingredients and its fast, strong and durable while the screw cap prevents glue from drying out.
- Applicable for paper, cardboard, photos, Styrofoam®, labels, etc. UHU stic is applied with light pressure onto the materials to be glued.
- The parts are put together immediately after applying the glue.