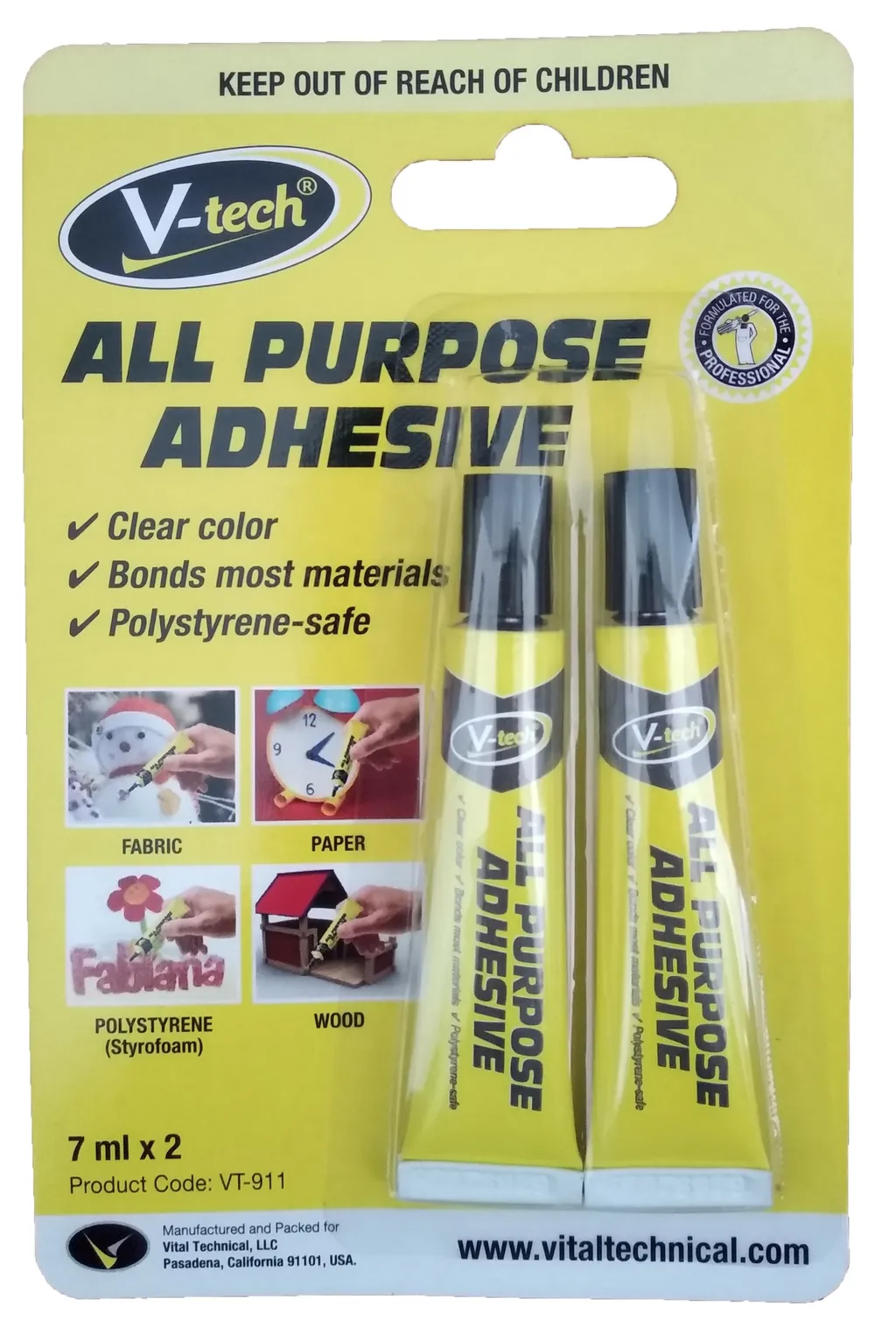 V-TECH ALL PURPOSE ADHESIVE 7ML X 2 TUBE VT911A
Product Code : VT911A

Product Name : V-tech All Purpose Adhesive 7 ml x 2 tube

Brand : V-tech

Description :
- A clear color, all purpose adhesive suitable for most types of household repair and craft works.
- It is fast curing and will not attack polystyrene (Styrofoam).
- 2 tube of 7 ml in 1 blister card packing.