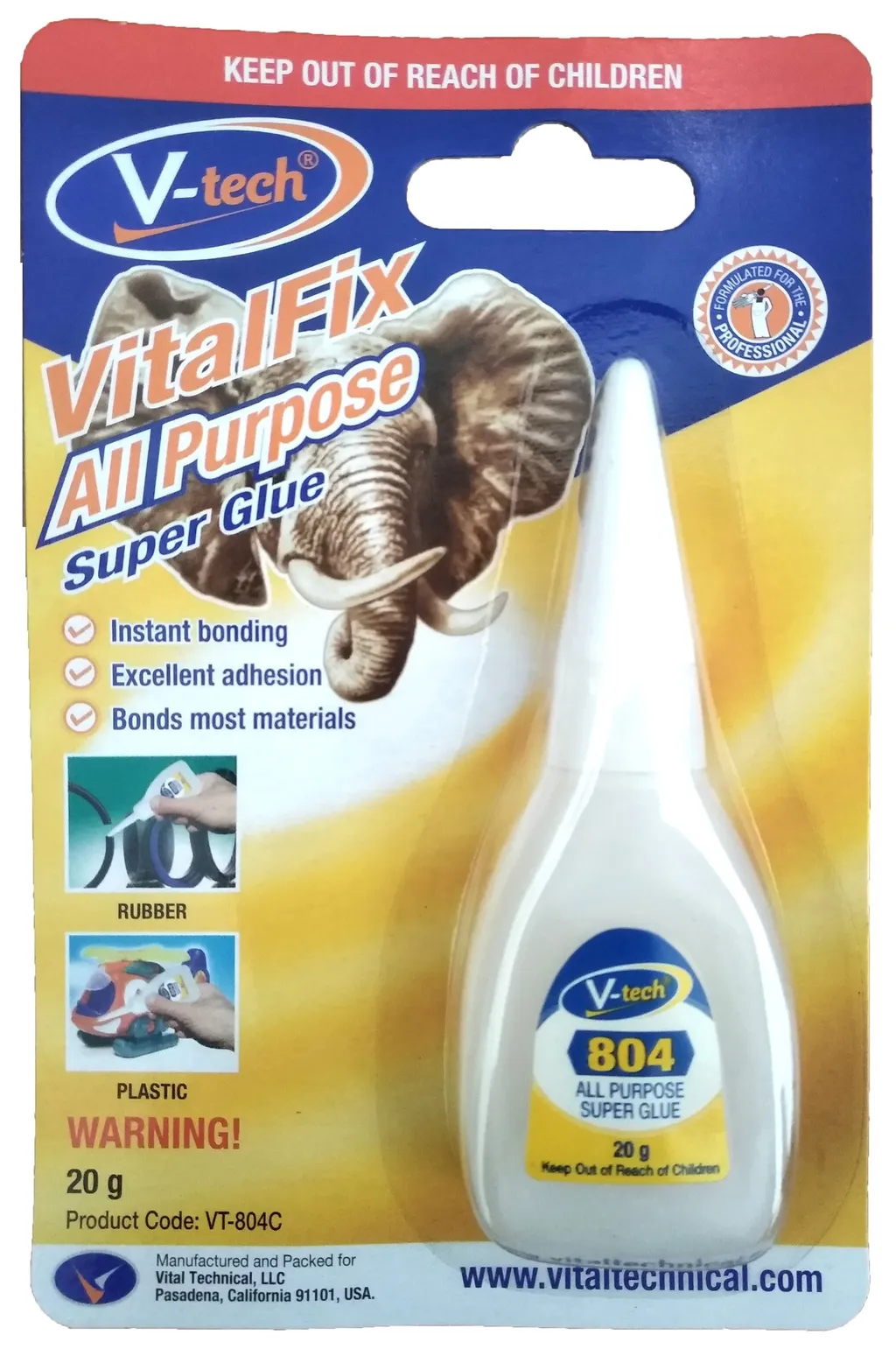 V-TECH ALL PURPOSE SUPER GLUE 20 GM VT804C
Product Code : VT804C

Product Name : V-Tech Purpose Super Glue 20 gm

Brand : V-tech

Description :
- A newly formulated instant adhesive that bonds most substrates.
- The Purpose Super Glue is faster, stronger, and lasting longer than ordinary cyanoacrylate adhesive.
- 1 Pc of 20 gm super glue in a blister card packing.